ASP.NET Gauge
Whether it's for a sidebar gadget or an intranet portal, ASP.NET gauge controls play a crucial role on dashboards for data visualization. Create round radial, graduated linear, LED-style digital or hybrid gauges that combine one or more styles, scales and needles.
Popular Styles
Gauges can be displayed as one of 3 popular styles: Radial, Linear, or Digital.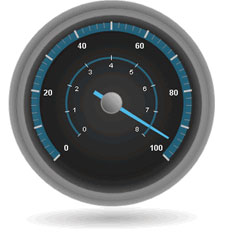 View Sample
Composable
Multiple Scales and Ranges can be combined into a single gauge.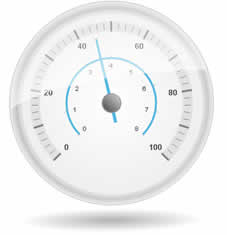 View Sample
Advanced Graphics
Use Anti-Aliasing, Alpha-Blending, Solid or our custom Paint Elements to design the most photorealistic gauges.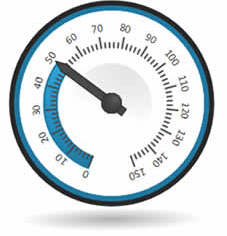 View Sample
Rapid Design
Use the new design-time wizard to quickly design your gauge, or choose from one of the included professionally designed, custom-shaped gauges.