ASP.NET Month Calendar
When merely selecting the date is not enough, you can give your users a richly stylable calendar with localization support, multiple selection and flexible date navigation by mouse or keyboard.
Navigation
Windows 7 like keyboard and mouse navigation schemes make the control accessible to work with, since it employs an already familiar calendar interaction framework.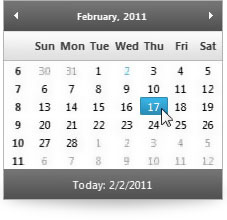 View Sample
Range Selection
Multiple dates selection and week number displays makes it easier for range selection of dates.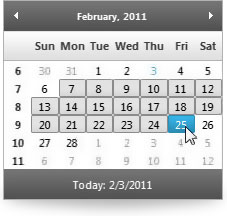 View Sample
Localization
Full localization support of month and day texts, ideal for applications that need to supported internationally.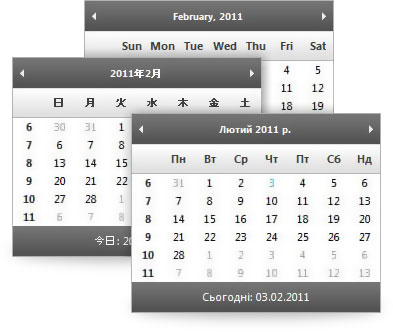 View Sample