ASP.NET Schedule
Just add appointments to this plug-and-play, Microsoft® Outlook® 2010-style scheduling solution for the Web, with flexible displays that include day, week and month views , plus non-visual controls that give you a highly-adaptable data provider model.
Outlook-style Scheduling
Create outlook style scheduling for your web application using the components that make up the web schedule. Use Day view, month view, or schedule view with fully integrated add and update appointment dialogs and reminder service and dialog.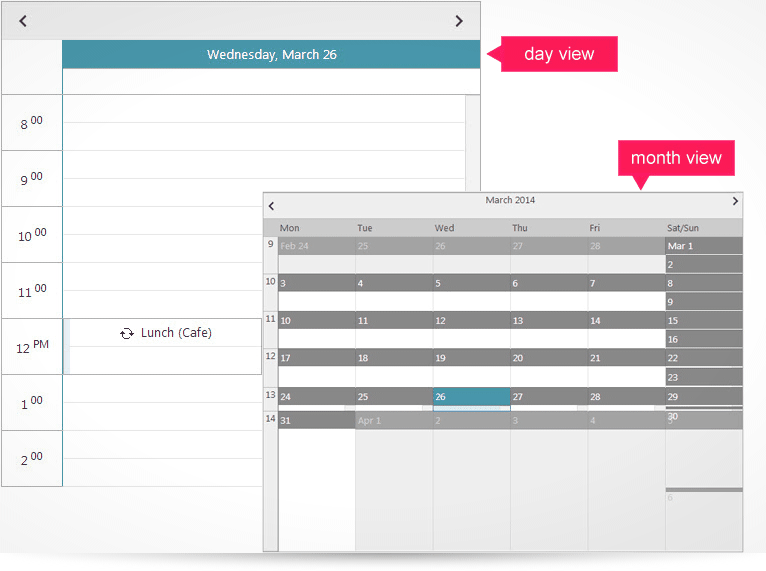 View Sample
Multiple Resources
Display multiple resources with their respective schedules either in a side by side view or a merged view for better managing and scheduling of resources.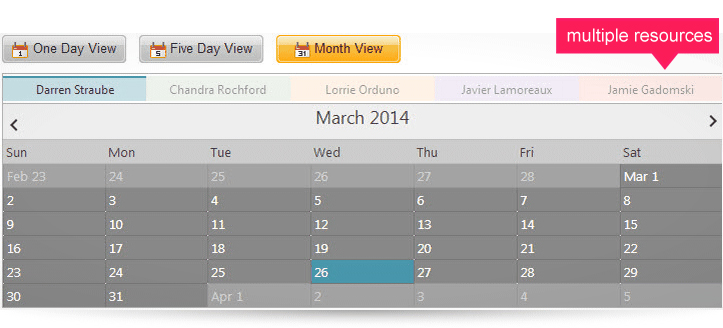 View Sample
Data Binding
Use the existing data to connect to the schedule using the Generic data provider, or build a fully integrated system using the SQLClientDataProvider with pre-defined database schema.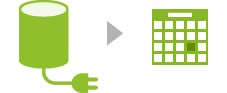 View Sample
Modern Look and Feel
Supports a modern Office look and feel along with a multi-day event banner.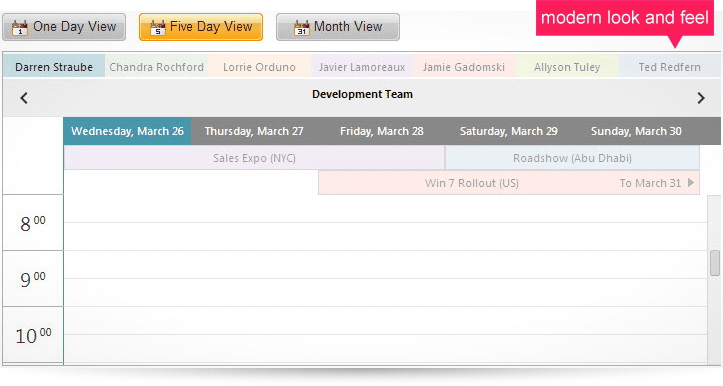 View Sample
Schedule UI
Supports common scenarios for a schedule UI like drag and drop appointment in a day view, all day event creation, recurring appointments, appointment icons for reminders, and recurrences are part of the web schedule views.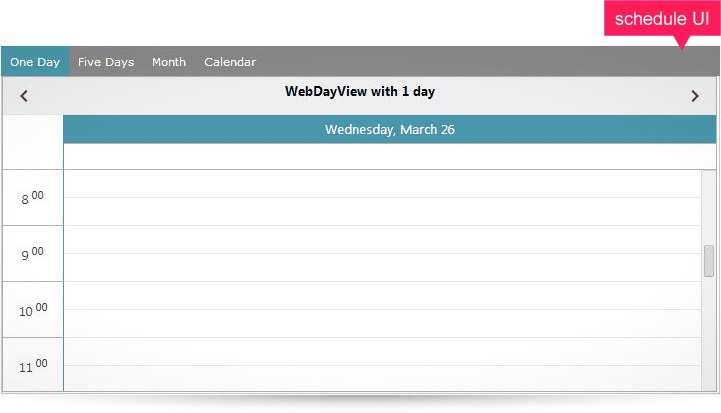 View Sample