NetAdvantage for .NET - Hundreds of UI Controls. Infinite Possibilities.
Get the control toolsets you need for developing apps across any .NET platform - including the new NetAdvantage for Windows UI - as well as hybrid apps in HTML5 with Ignite UI, and NetAdvantage Reporting. NetAdvantage for .NET gives you the tools to design and build high-performance, visually stunning business apps using the world's fastest Grids and Charts. Plus, you can set the stage for maximum UX using the Indigo Studio interaction design tool for rapid, interactive prototyping.
Explore the Tools and Platforms Included in NetAdvantage for .NET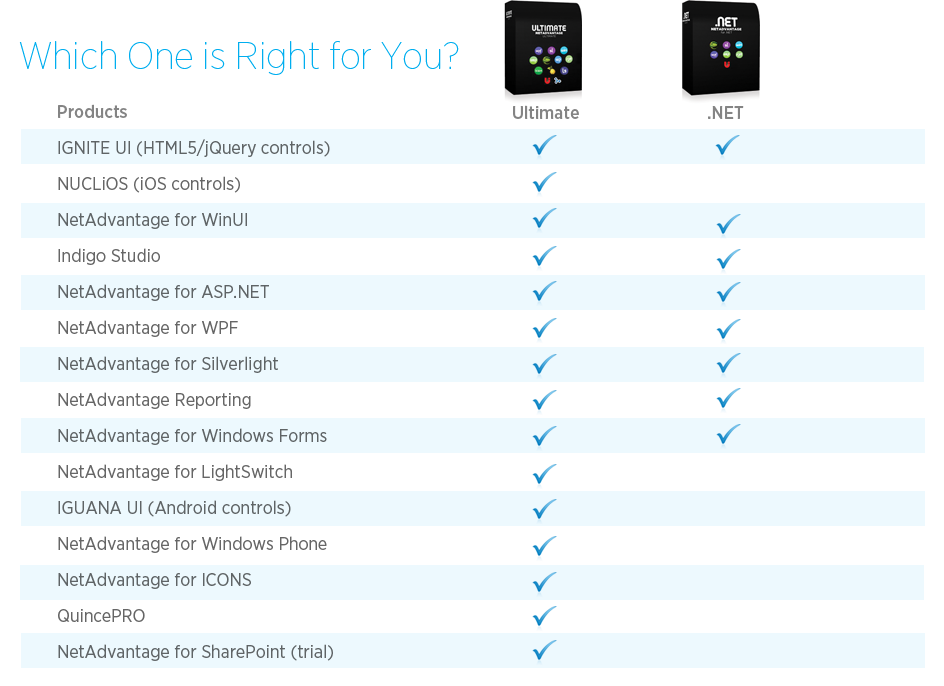 Need Help?
Go to our support page to find more information, as it pertains to our .NET Products, located in our online documentation, our community forums and our WWW site. This resource is provided to help you find the answers you need as quickly as possible.