Easily Design for Mobile Experiences
Indigo Studio makes it easy to run and interact with your prototypes on any modern HTML-supported device, and promotes the ability to design prototypes on iOS devices. It's now easier than ever to design prototypes that create a more native-like experience.
Platform Picker
Easily choose to design for different target devices and use the new viewport (device/browser chrome) to situate your design more in its usage context. For devices, you can easily choose to design for landscape or portrait orientation.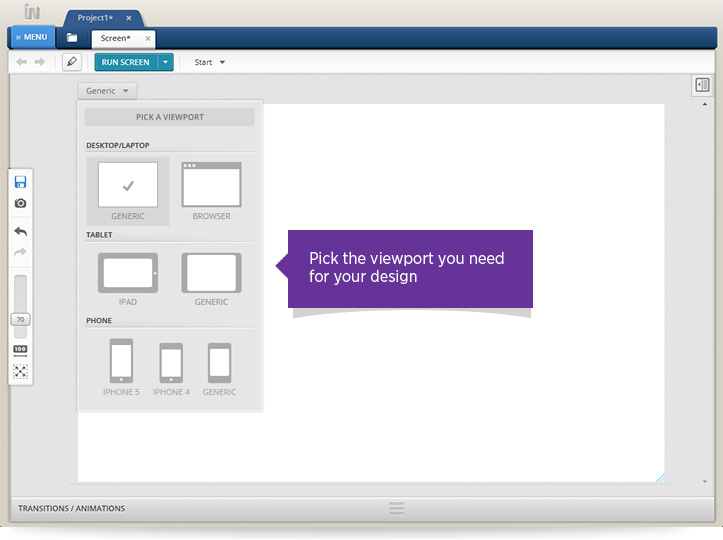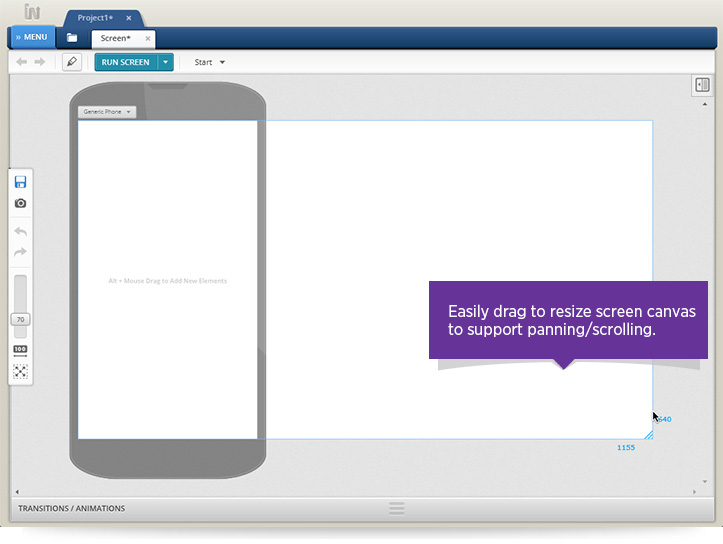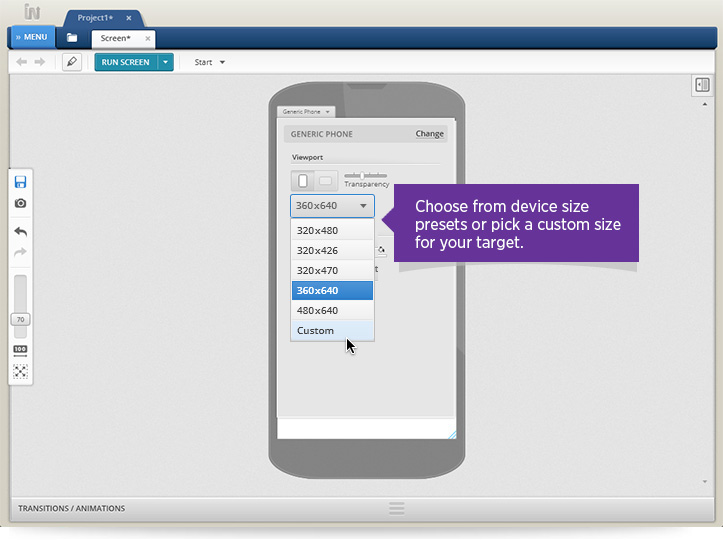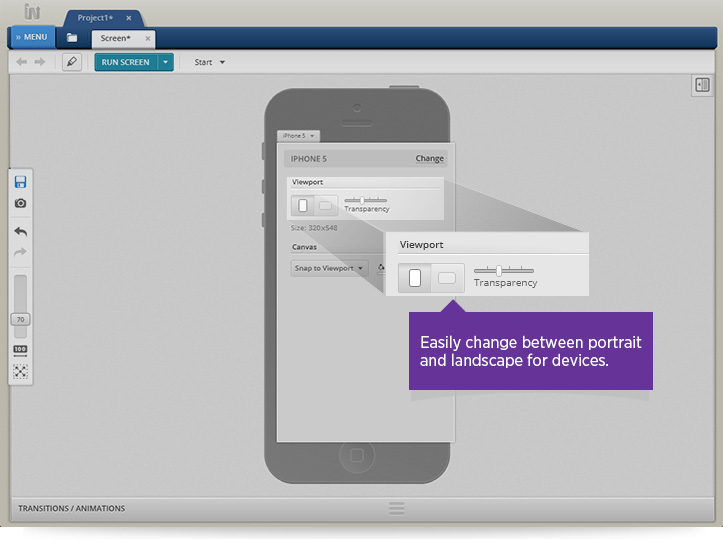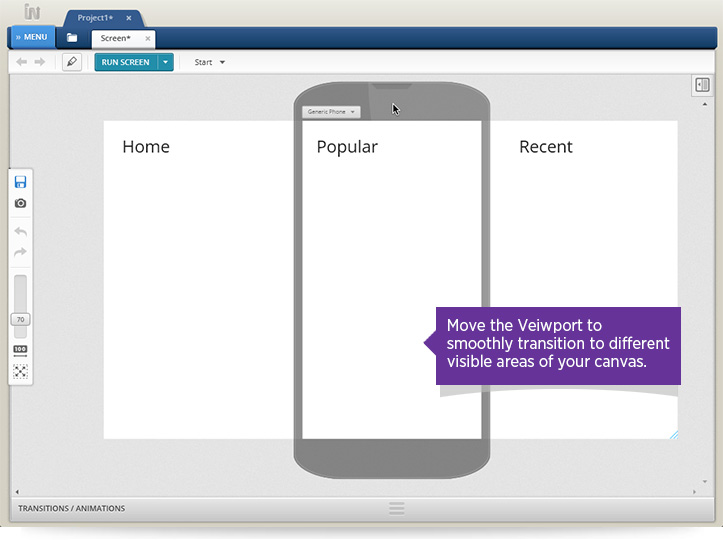 Touch Gesture Support
Respond to the most common touch gestures on user devices to trigger changes in the prototype.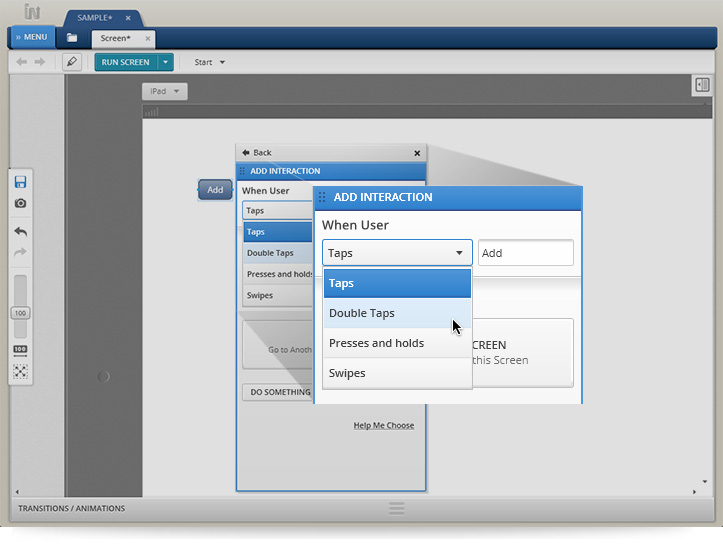 Built-In Screen-to-Screen Transitions
Simulate common screen-to-screen transitions: Push, Slide, Flip, and Cross Fade.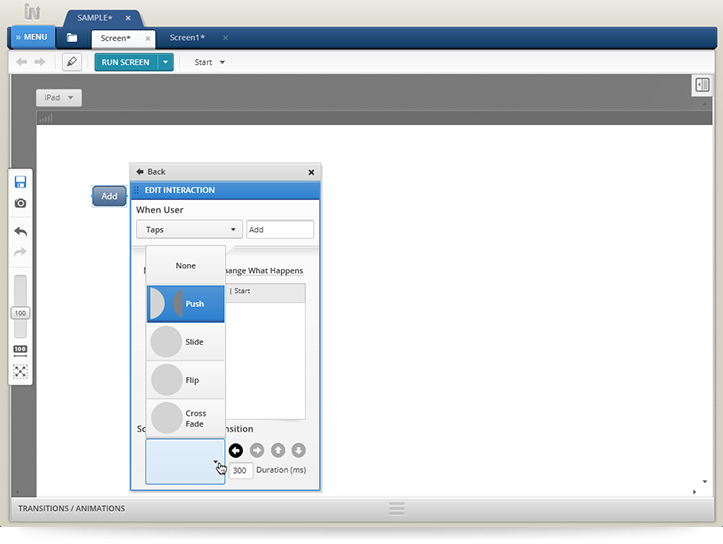 HTML5 Device Support
Run your prototypes on any device that supports HTML5. With the HTML protoviewer, now you can share, view, and evaluate Indigo Studio prototypes on any device!