Design with Clutter-Free UI
Design your prototypes without a bunch of toolboxes, property panels, inspectors, and the like taking up valuable screen space. Our Clutter-Free UI makes it easier to focus on your UI, not ours.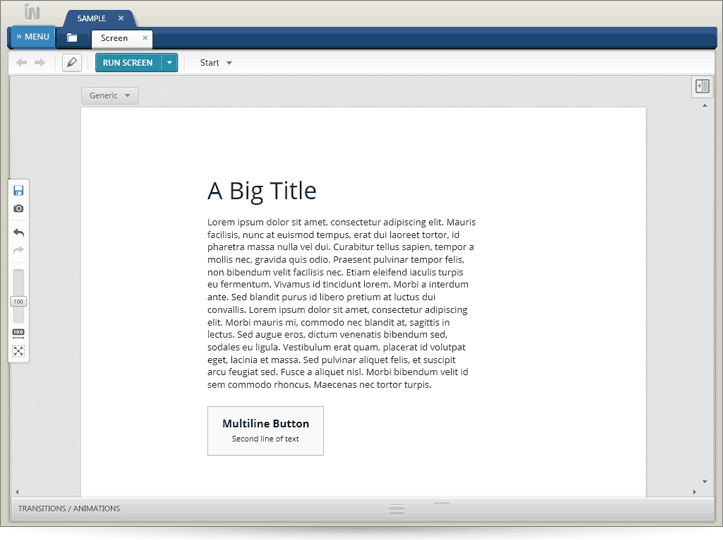 Add New Elements in Place
Use Alt+Click and Alt+Drag to add new elements in place where you draw them.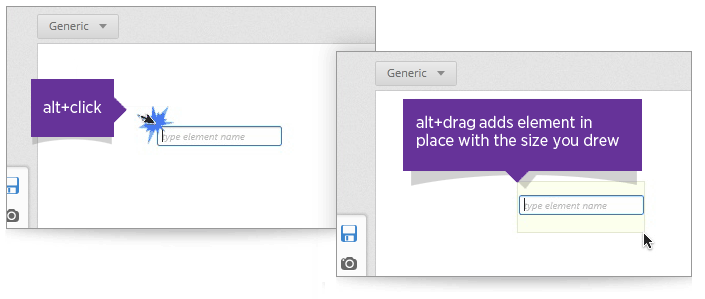 Editing
Edit many element values - like labels, size, orientation, or position - directly on the controls, and keep property lists to a minimum.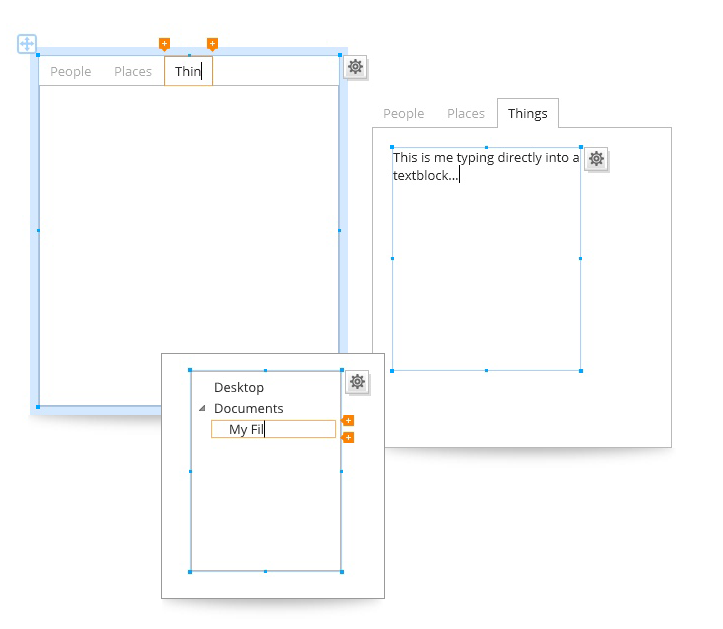 Local Context Panel
Indigo Studio's user-driven UI was designed to show a clean, uncluttered designer, so that you can focus on the most important properties. Each element has its own context panel, which can be hidden or moved if needed.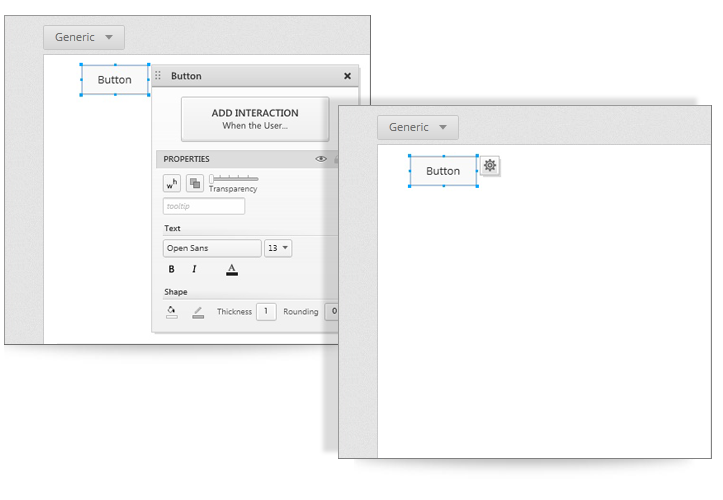 Relevant and Contextual Actions
Indigo Studio keeps relevant and contextual actions together with properties, so you won't have to delve into inspectors or menus including disabled or non-applicable commands.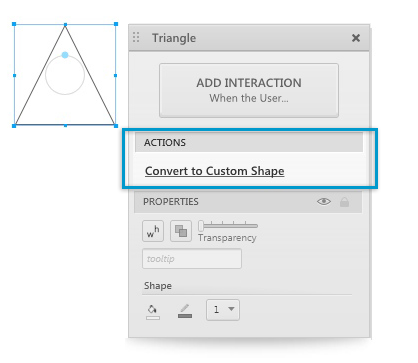 Responsive Context Panel Hiding
The context panel automatically becomes transparent when changing visual properties.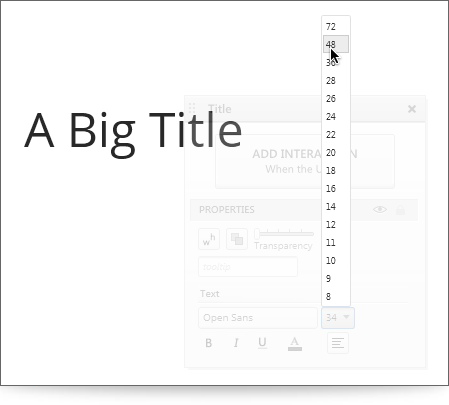 Element Selection Indicators and Context Panels
Hide element selection indicators and context panels while dragging to get best WYSIWYG (What You See Is What You Get) experience. You can also minify selection indicators during resize.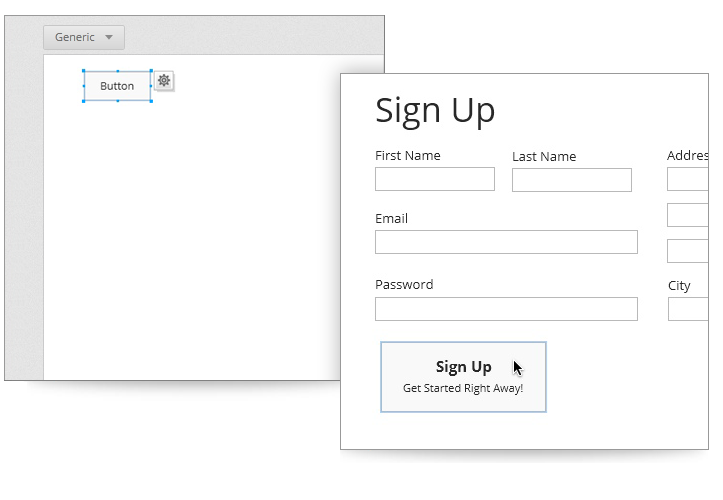 Over 50 Keyboard Shortcuts
Indigo Studio offers over 50 keyboard shortcuts to speed prototype creation, so you don't have to hunt menus or property panels.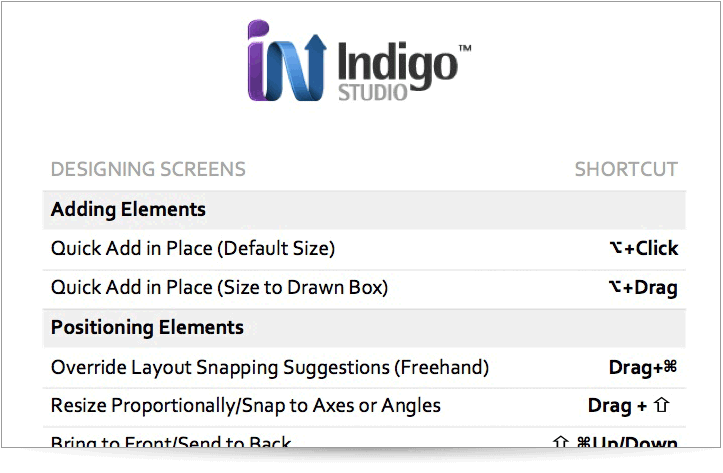 Right-Click to Find
Use a right-click action to search and select from all elements under the cursor, so you don't have to search for them in document outline or tree.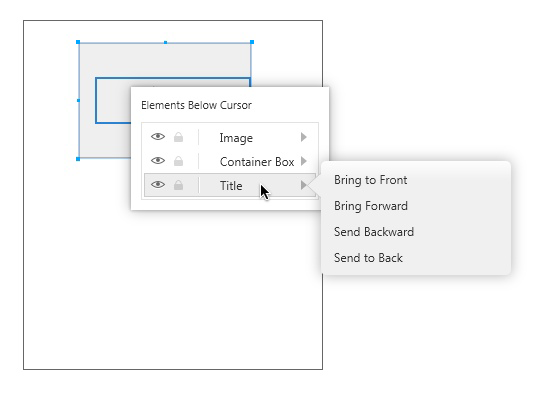 Timeline
The Timeline is simplified to the essentials and optimized for application prototyping, so you can create richly animated transitions easily.