Share and Present Prototypes
Run prototypes from screen states and storyboard boxes to facilitate presenting the prototype to stakeholders. You can share and view your prototypes independently using a player for asynchronous review.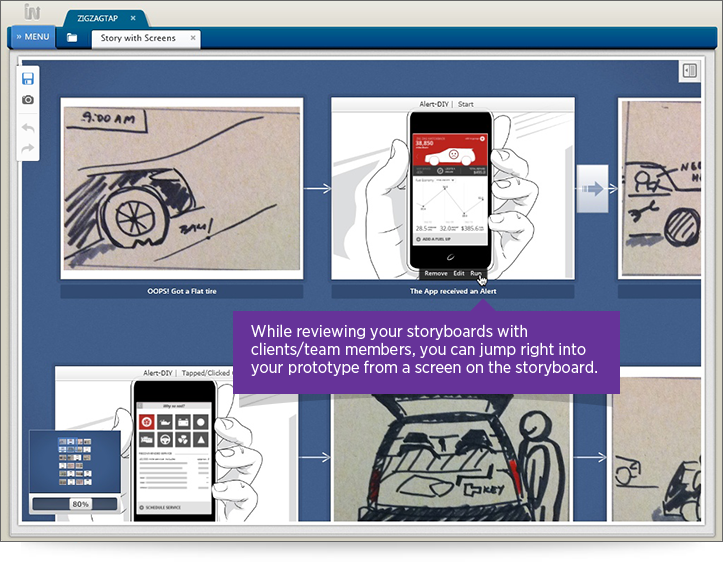 One-Click Sharing
Share all or part of your Indigo prototype choosing Share on the Project home or context menus, then One Click to share it. You can publish it on our servers and send the link to our reviewers, with no limits on reviewers or number of shares. You can even include a password, which also adds HTTPS encryption. You can also generate the prototype to your computer and then share it using your servers or a sharing service.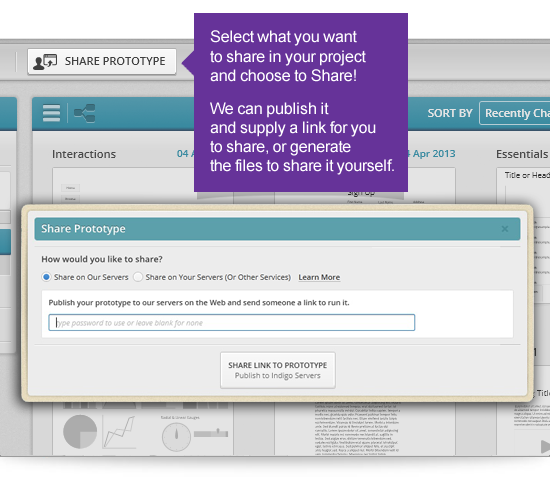 Presenting
Use storyboards to tell a story and dive into the prototype at any point. You can live edit and preview or show the changes while presenting.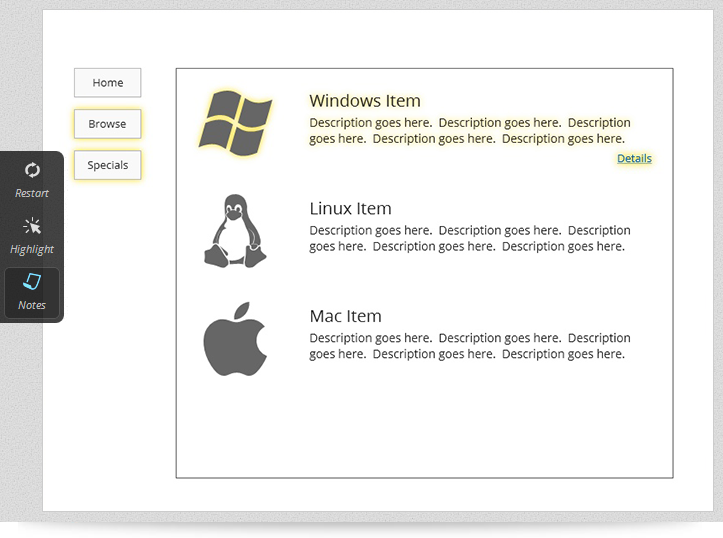 Share Prototypes to Your Servers – NEW!
You now have the option to generate prototypes to a local directory and post them to your own servers in order to keep more control over access.
HTML Prototype Viewer – NEW!
Indigo Studio is compatible with any desktop or mobile device that supports HTML5. Now, you can run your prototypes on any device that supports HTML5 in addition to sharing, viewing, and evaluating Indigo Studio prototypes on any device.