Sketch and Design Screens
Rapidly put together UIs using interactive controls, text, images, shapes, etc. to try out ideas. Indigo Studio leverages Infragistics controls where applicable, with appropriate styling based on platform theme and adds many of the more fundamental controls. Capitalizing on ease of use, you can edit properties in place—on the element itself, minimizing property panel usage. Indigo Studio's screen elements give you interactivity out of the box – something you won't get with most other screen designers.
Design Different Levels of Visual Fidelity
You can design different levels of visual fidelity/polish.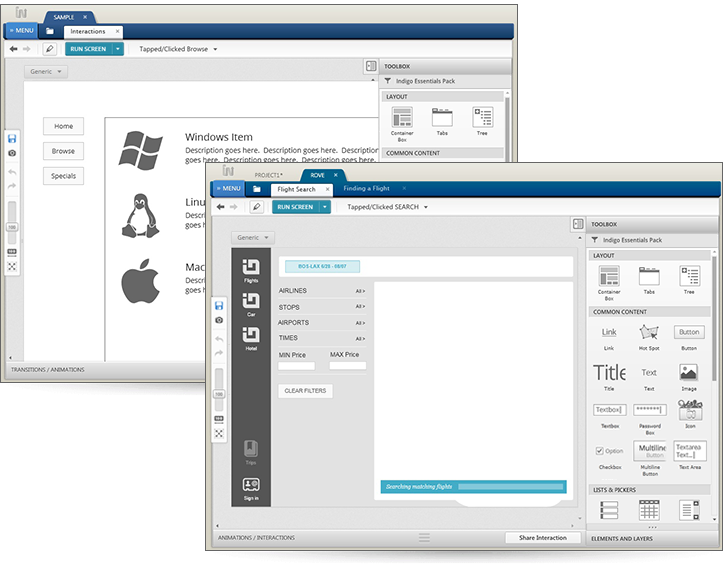 Import Your Balsamiq® Mockups
Simply copy and paste your designs from Balsamiq into Indigo to quickly make richly interactive UIs based on your existing designs.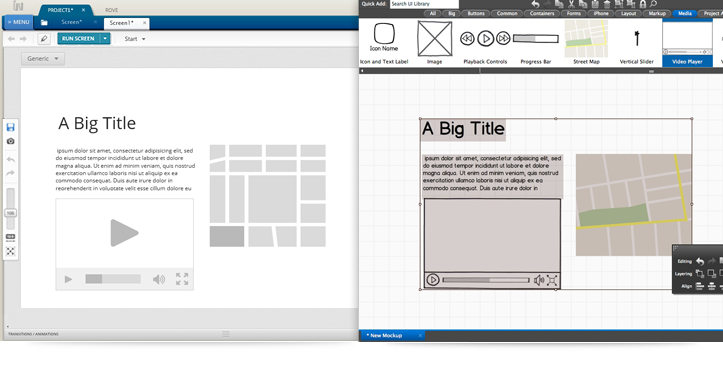 Lay Out Well-Aligned UIs
Call out alignment snapping guides to make laying out well-aligned UIs super easy.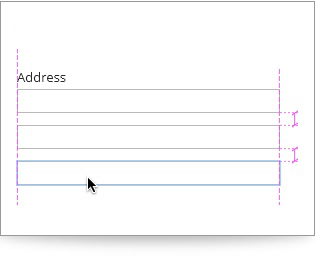 Configuration & Property Editing
Indigo Studio offers a configuration & property editing experience that allows you to edit in place.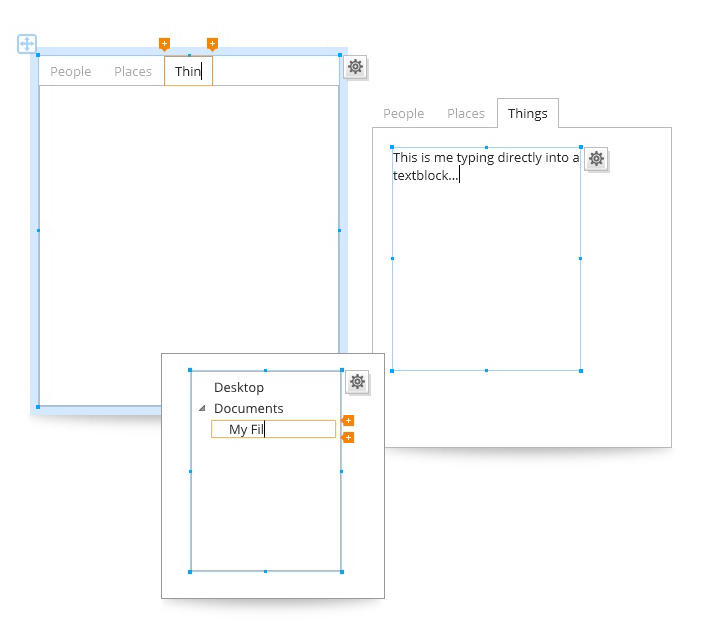 Toolbox
Use the Toolbox to see and drag on Screen elements. You can also use the Alt+Drag or Alt+Click combinations to add screen elements.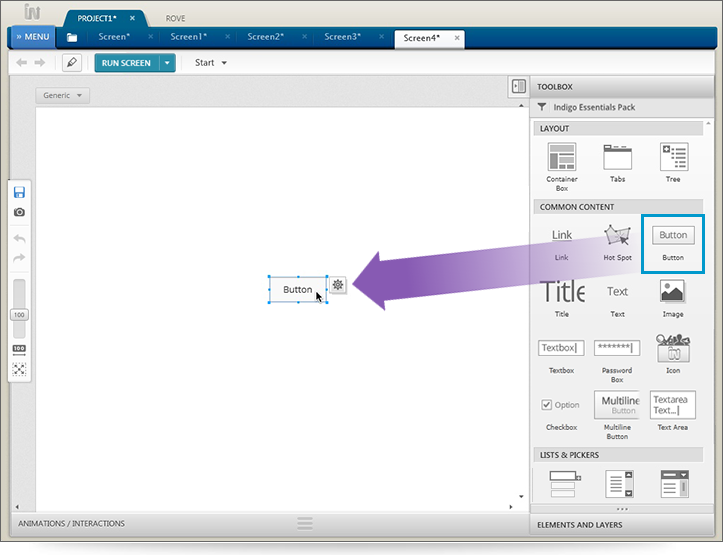 Elements & Layers Panel
Use the Elements & Layers panel to see Screen element outlines, select, show/hide, lock/unlock, and adjust layering by drag and drop.