Cross-Platform Reporting with HTML5
View the Reporting Features
Get Reporting as a Part of Your 30-Day Free Trial of Infragistics Ultimate.
Create Actionable Reports
Cross Platform Reporting With HTML 5
Web, desktop, mobile - our Reporting controls do it all. Ensure your end-users can analyze key data within the same report from their desktop with the WPF or Windows Forms Viewer, on the Web with the Silverlight Viewer or on touch devices like the iPhone, iPad and Android devices with the HTML 5 Report Viewer.
Intuitive Features and Functionality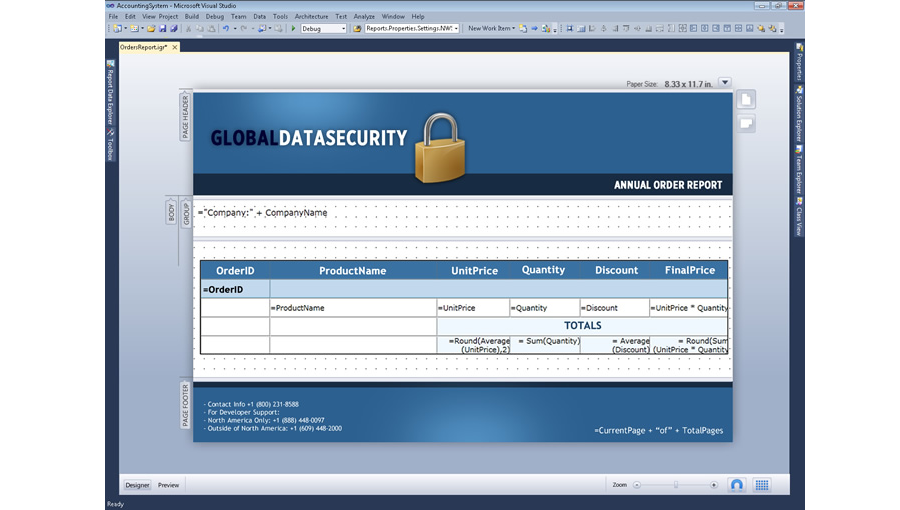 Simplicity. Built in.
Build attractive reports to present your users key data efficiently and with minimum effort. Group data for additional meaning, filter items to take a deeper dive into report output, and define your own parameters to display exactly the info you need.
Easy to Use Report Design Interface 
Stunning Design
It's simply the easiest way to create data reports. Since the design controls are based in Visual Studio, all members of your team can work together building reports that optimize data presentation and visual appeal.
Data Visualization Integration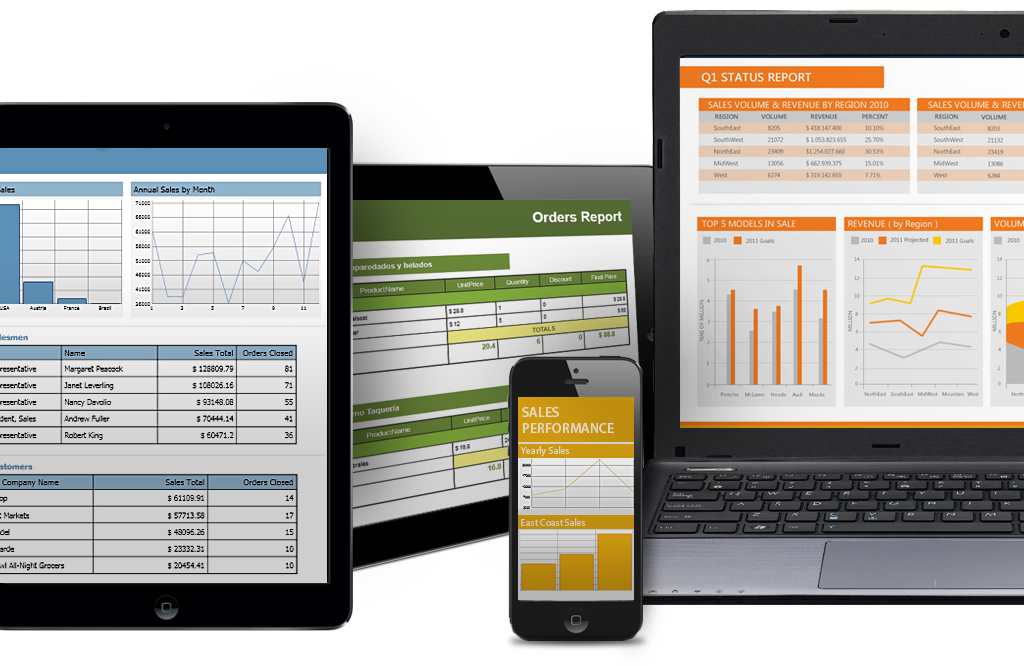 Dashboards on Every Platform
Give your report a dashboard look and feel with images, tables, labels, and charting capabilities that include area, column, line and candlestick charts.
Get Help, Anytime You Need It
We're Here for You. Technical support is important. Especially when you get stuck. And we offer the very best support on the market — and it starts when you download the trial. We provide you with BOTH case-level and forum based support 24 hours a day, 5 days a week.

Sometimes you need experts to help you get your project finished. With D3 services from Infragistics you have industry experts in design and development. Whether you need help migrating your legacy application or need some coaching on the user interface for your next mobile app, we've got the experts to help your team build something amazing.
You want to know what it takes to design experiences that propel your product to the next level? You want to learn and apply best practices in UX design? Let our UX experts show you how to do it. Or maybe you need to tackle new platforms and powerful controls by learning from the people that develop applications across industries. We have the expertise in Infragistics controls on every platform, and can bring your team up to speed so they can ensure quick success.