Easily discover insights in your SharePoint data
with an Enterprise Dashboard
View the SharePoint Features
Get SharePoint Controls as a Part of Your 30-Day Free Trial of Infragistics Ultimate.
Turn Your SharePoint Site into an Enterprise Dashboard
The Ultimate Business Cockpit
Wield the full power of SharePoint with our toolbox of SharePoint controls. With interactive and expressive web parts that include charts, maps, and gauges, you can bring better business intelligence to your SharePoint collaboration. 

To best derive insight from your data, Infragistics SharePoint controls offer line, column, area, spline, financial charts, and more. From identifying stock trends with the Candle Chart to checking progress towards your organizational goals with the Radial Gauge, find exactly what you need to get the analytical advantage in your business.
Easy to Use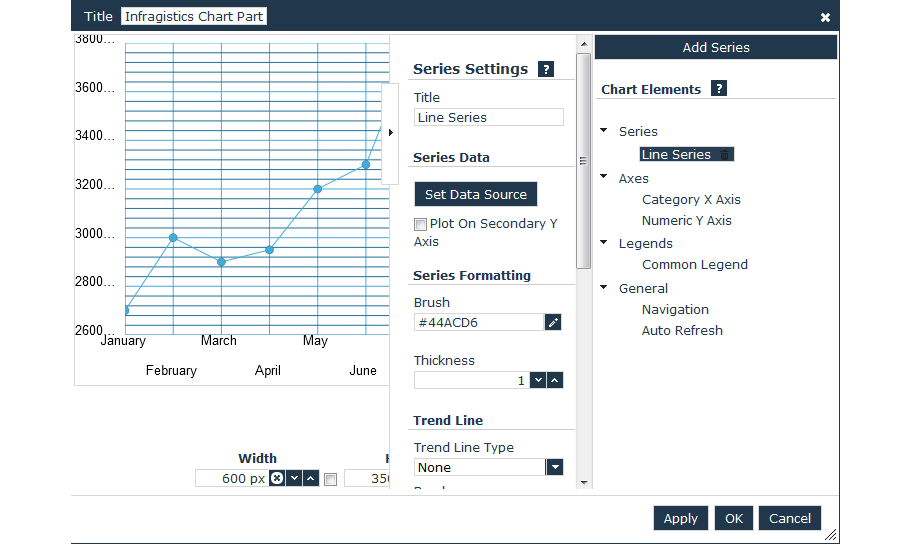 Plug and Play
You can easily insert web parts and connect to SharePoint data, transforming your content into actionable intelligence with ease.
Point and Click Customization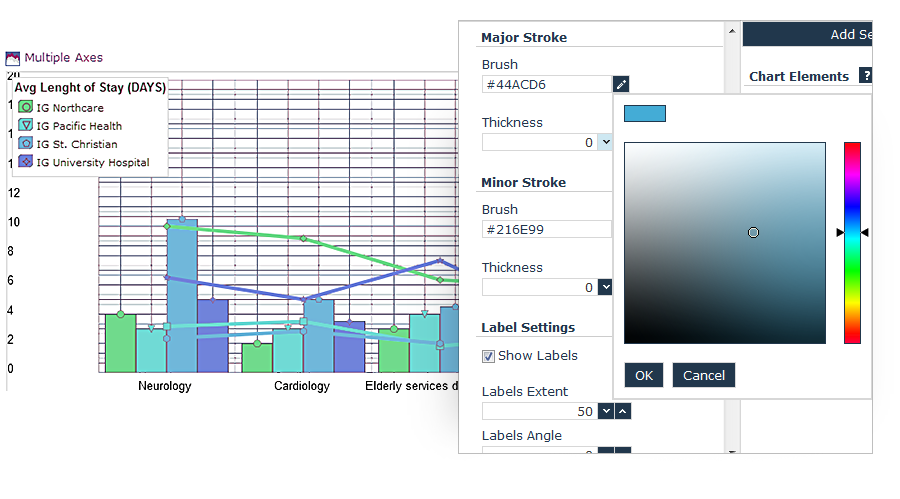 Personalize Your Experience
With interaction design editors throughout all of the web parts, add style to your data visualization for a personalized, meaningful SharePoint experience.
Get Help, Anytime You Need It
We're Here for You. Technical support is important. Especially when you get stuck. And we offer the very best support on the market — and it starts when you download the trial. We provide you with BOTH case-level and forum based support 24 hours a day, 5 days a week.

Sometimes you need experts to help you get your project finished. With D3 services from Infragistics you have industry experts in design and development. Whether you need help migrating your legacy application or need some coaching on the user interface for your next mobile app, we've got the experts to help your team build something amazing.
You want to know what it takes to design experiences that propel your product to the next level? You want to learn and apply best practices in UX design? Let our UX experts show you how to do it. Or maybe you need to tackle new platforms and powerful controls by learning from the people that develop applications across industries. We have the expertise in Infragistics controls on every platform, and can bring your team up to speed so they can ensure quick success.