Silverlight Combo Editor
The cross-platform Combo Editor is a virtualized, databound dropdown list with a text field, functioning in either a Select or Edit mode. 
Using SelectionChanged Event
Users can edit or select one or more items from the fully-featured, databound xamComboEditor.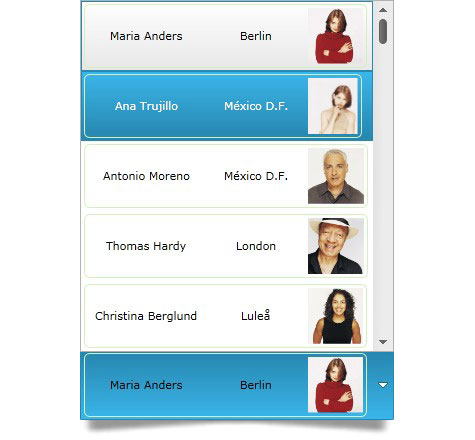 View Sample
Display a Large Number of Items with Combo Editor
High on performance, the Combo Editor control is virtualized and displays large numbers of items much quicker than the standard ComboBox.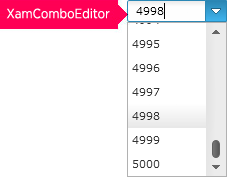 View Sample
Using DataTemplates for Combo Editor
Customize the visual representation of items using a DataTemplate.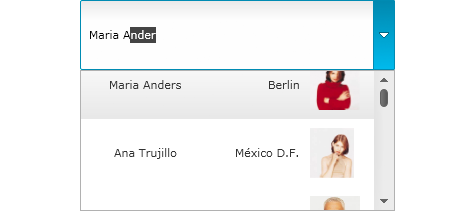 View Sample