Silverlight Spell Checker
Another typo bites the dust with our Silverlight spell checker. Now you can spell "onomatopoeia" correctly the first time in English and many other languages with this, the ultimate spelling correction user interface. 
Customizable Dialog
Create a fully-functional spell checker UI of your own with a control template and using WPF-like commands.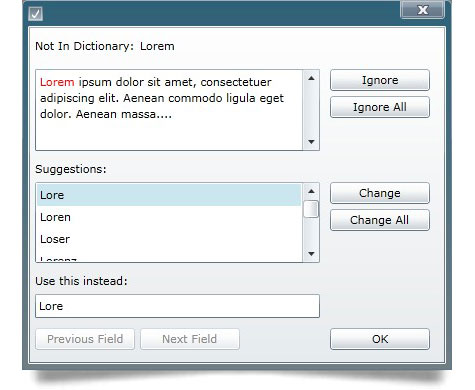 View Sample
Multi-Lingual
This Silverlight spell checking control offers multiple languages and dialects: Dutch, English (American, Australian, British and Canadian), French, German, Spanish, Portuguese.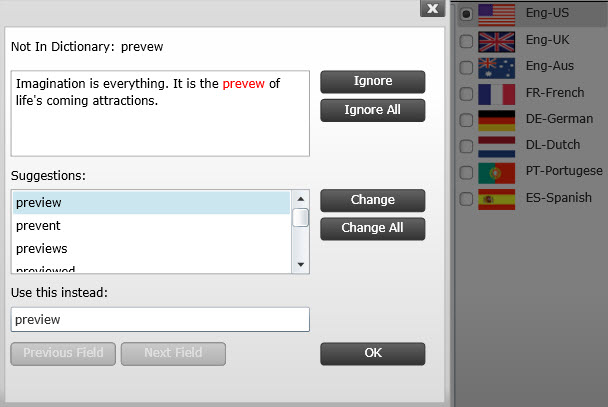 View Sample
Multiple Input Sources
Check multiple text input controls with a single spell checker control.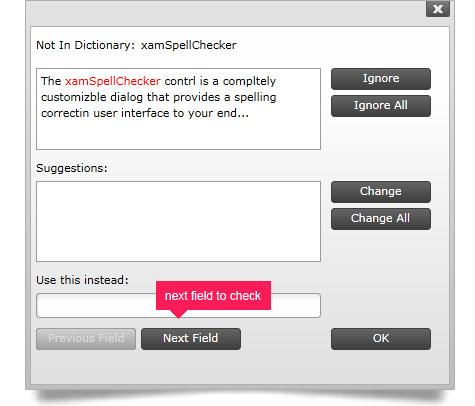 View Sample