Virtual Collection
Create very large collections of objects without needing to send all objects to the client for significant performance gains in your Silverlight applications. This is one Generic collection that has limitless headroom!
Load on Demand
Simulate collections of very large sizes without having to load every data element; events notify you when objects need to be loaded (such as from a WCF service). 

View Sample
Reduce Waiting Time
Your user interface displays objects in the collection faster because only the objects needed have to be loaded.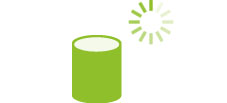 Virtual Size
Define the anticipated collection size (and change it later) so all collection consumers will perceive it and show it to be of that size. 

View Sample
Cache Management
Internal heuristics dynamically adapt cache size to minimize your memory footprint, and event notifications let you invalidate objects so they become refreshed.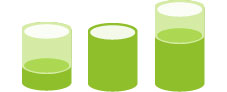 View Sample
Reduce Memory Footprint
Your Silverlight client uses less memory because it doesn't need to store all of the objects in a very large collection.

Data Paging
Works with any consumer, since it implements IPagedCollectionView it displays paged data in a xamWebGrid or a Microsoft® DataGrid control. 
View Sample