Silverlight Bullet Graph
The xamBulletGraph control is an Infragistics Silverlight control that allows for visualizing data in the form of a bullet graph. Linear by design, it provides a simple and concise view of a primary measure or measures compared against a scale and optionally, some other measure.
Configurable Orientation and Direction
Easily switch between horizontal and vertical orientation.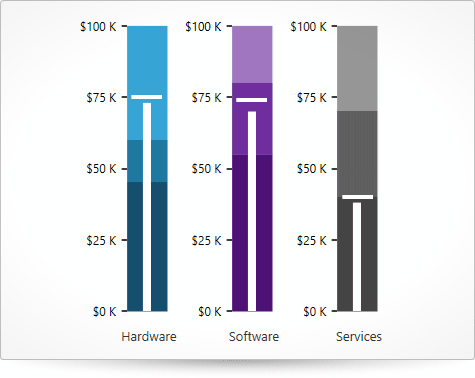 View Sample
Configurable Visual Elements
Each of the visual elements of the bullet graph such as the performance bar, comparative marker, ranges, tick marks, scale, labels, border, background, and titles can be configured in several aspects.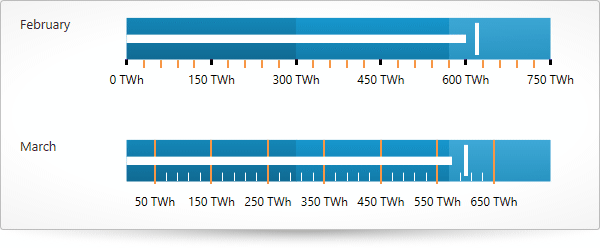 View Sample
Tooltips
The built-in tooltips of the xamBulletGraph control show the values used to create the performance bar, the target value or the values, corresponding to the different ranges respectively.

View Sample
Animated Transitions
Create attractive data visualizations with the built-in support for animation. The animation effects occurs on loading the control as well as when the value of any of its properties is changed. 
View Sample