Silverlight HTML Viewer
Easily embed HTML content within your browser-based Silverlight applications to give them the ability to render HTML. You'll be amazed at the possibilities this opens to include hyperlinkable keywords, context-sensitive help and much more in your applications.
Browser Control
Reuse legacy HTML content coming from any arbitrary URI or Internet URL, strings of markup from your database, or stored elsewhere on the hosting page.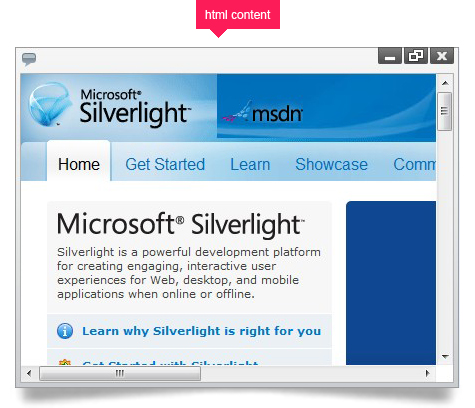 View Sample
Mimics Host Browser
Completely replicates the host browser window right down to its context menu, and any standards and CSS conformance.

View Sample
Custom Dimensions and Scrollbars
Show or hide scrollbars, and customize height and width to fit your user interface (UI) requirements.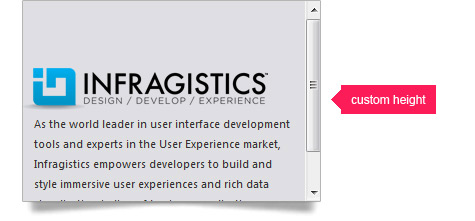 View Sample