Windows Forms Modern Touch Experience –
No Problem!
With Infragistics Windows Forms, you can quickly and easily build modern, touch experiences for your customers using our innovative Modern UI controls and components. To get started, use one of the Starter Kits we ship with Visual Studio, or spend some time with our how-to video library designed to guide you through modernizing your Windows Forms portfolio of apps.

You can quickly get started with one of our Starter Kits, or you get going with our video library on building modern experiences with Windows Forms.
Bring Touch to your Windows Forms Apps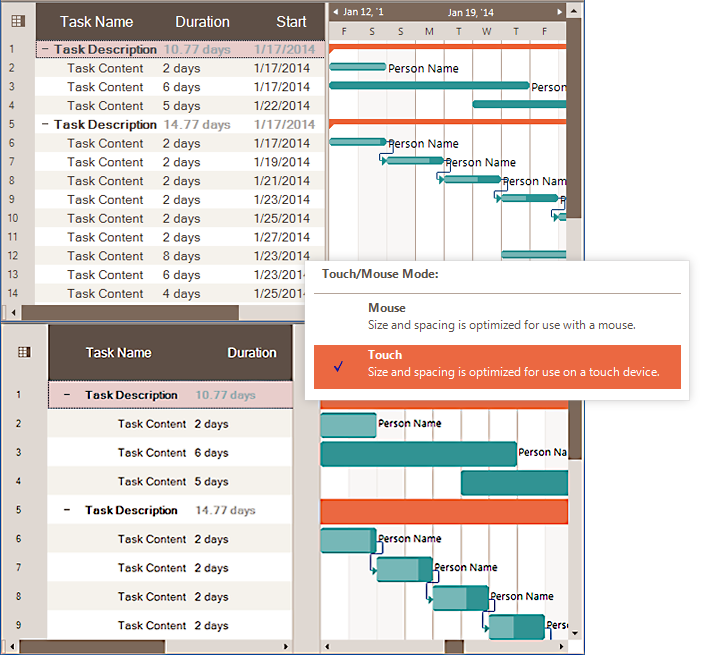 Using the Infragistics Windows Forms Touch Provider, you can update all of the controls on any form without writing a single line of code. Simply add the TouchProvider non-visual component to any form and like magic your controls transform into an amazing touch experience!
Build Live Tile Experiences without Windows 8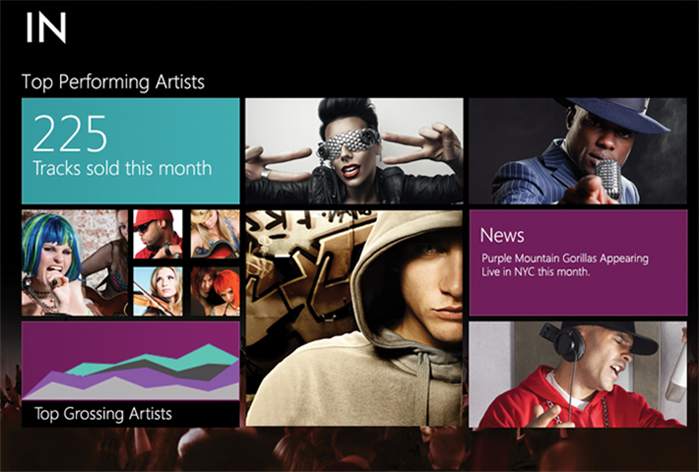 A major player in the UX essentials of delivering a modern app experience in Windows 8 is the Live Tile of the Start Screen. The new LiveTileView enables you to enable touch input, gesture support, animations, and multiple tile sizes & high and low DPI scaling that is delivered in the Windows 8.1 Start Screen.

Help your end users get ready for Windows 8 by bridging your existing Windows Forms apps to the future. Live Tiles play a key role in the Windows 8 experience – bringing relevant and important data & information to the user - and can now play the same role in Windows Forms application experience.
Deliver OneNote Inspired Radial Menus for Drill-Down & Navigation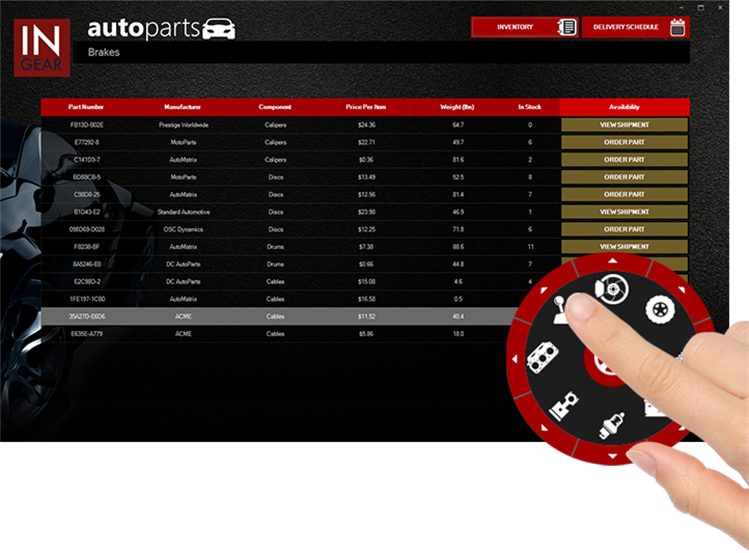 Inspired by Microsoft OneNote, the Radial Menu is a new user interface pattern that optimizes the experience of menu navigation & selection on a touch device. The radial menu contains a hierarchical structure of items, such as font selection or color selection that a user can interact with using touch or mouse input. We've included all of the tools you'd expect in a Radial menu enabling you to select colors, numbers, use a Numeric Gauge, List or set Font properties.