Windows Forms Color Picker
The color selecting experience has been redesigned to provide a modern UI that allows you to have any color you like and gives you full control to customize the palette any way you'd like.

A Direct-Access Color Selecting Experience
The UltraColorPalette is the centerpiece of our new color selection experience. It supports RGB, HSL, or CMYK formats as well as 5 different view styles to choose from, including GridPalette, ContinuousPalette, Compact, Minimal and Combined.

The New Normal
The Color Palette has been added to the Color Picker's dropdown experience via a new Style property, which by default will be set to ColorPalette to showcase the new color selecting experience.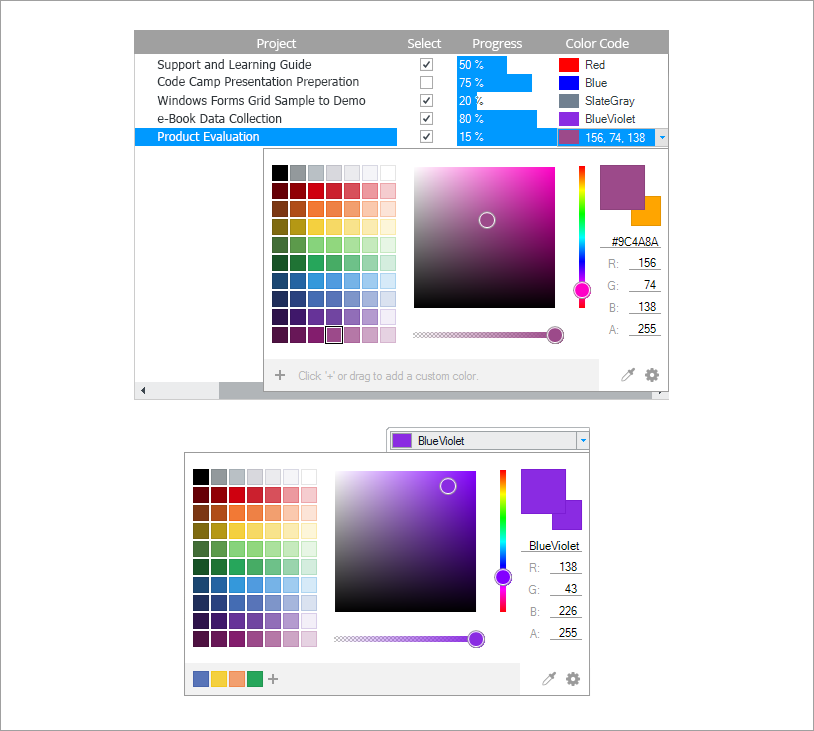 Customize Your Palettes
The UltraPaletteInfo allows the customization of the palettes used in any instance, making it possible to customize the experience once and share the palette info and synchronize all instances to the same palette; or allow any instance to use a different palette.