Windows Forms Form Manager
Style Windows Forms the easy way, with WinFormManager™– the one-stop component that you can add to any Form to customize its hard-to-style areas, and apply consistent, end-to-end application styling all over.
Style Hard-to-Reach Areas
WinFormManager helps you easily color non-client areas of the Form, and customize captions, border styles and title bar buttons without cumbersome coding.
View Sample
Individually Customize Forms
WinFormManager lets you toggle Glass and OS themes support on a per-Form basis, rather than having the change apply to all Forms.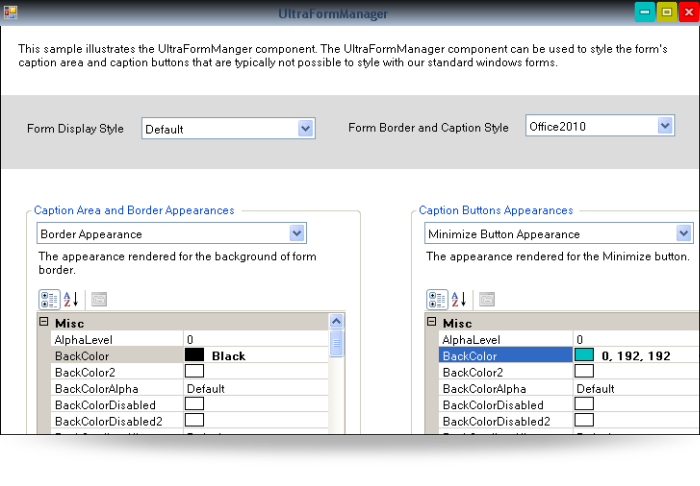 View Sample
Rounded Forms
WinFormManager gives you all of the same border styles that we provide in our WinToolbars™ component so you can create any style of borders.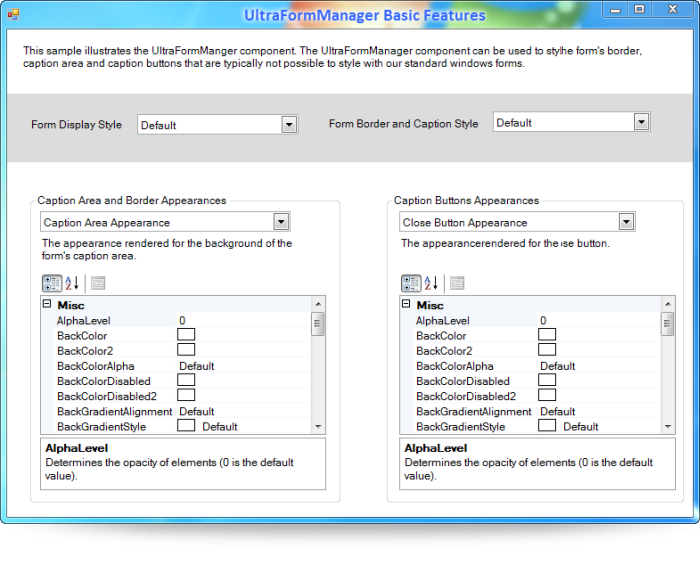 View Sample
Consistent Appearance
WinFormManager helps you achieve a consistent appearance from your application window through every child form and dialog.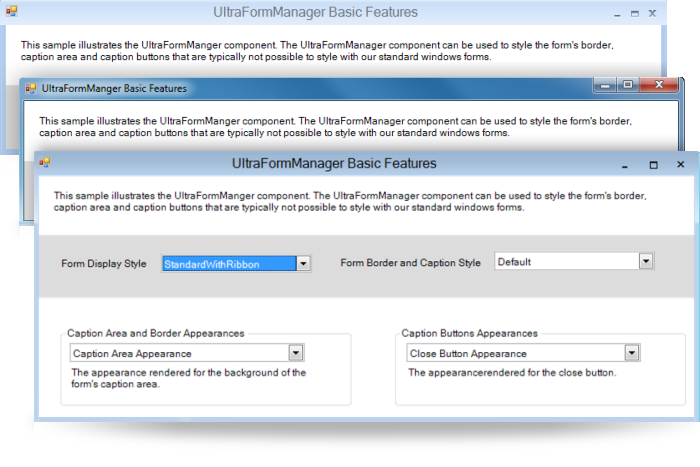 View Sample