Windows Forms Ink Provider
Bring the expressiveness of Ink to any application! Your applications can be "pen perfect" for in-place editing, masked editing and more on the Tablet PC™ platform with our Ink provider and advanced PenInputPanel™.
Advanced Input Panel
Our custom input panel goes beyond what the Tablet PC offers, including full validation rules using masked editors.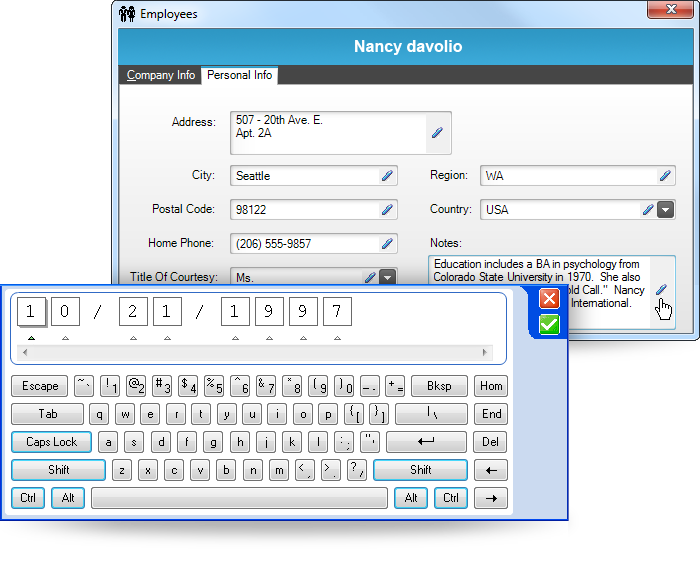 View Sample
In-Place Editing
The input panel will position itself directly on the control where the editing needs to be done.
View Sample
Gesture Support
The input panel provides a dedicated Gesture Panel which is an 'inkable' area that recognizes 14 common editing gestures such as 'Right' and 'Left' strokes for entering a space or backspacing.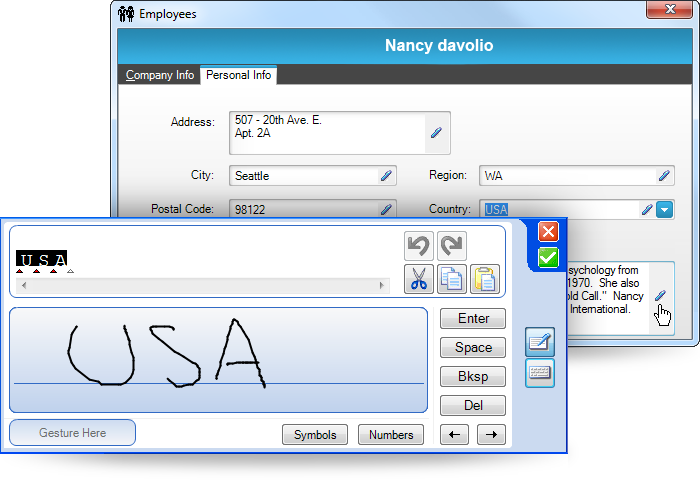 View Sample