Windows Forms Spell Checker Control
Spell "onomatopoeia" correctly the first time with spell-checking of any textual content and a stylable spell checker dialog with suggested corrections that can be added to any application. Includes support for nine languages through included dictionary files.
Spell Checker Dialog
Provide the end user with the misspelled words and a list of possible suggestions.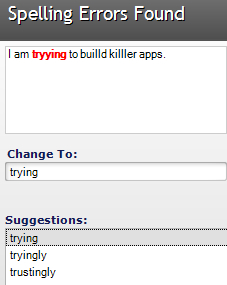 View Sample
Custom Dictionary Support
Add words to the custom or user defined dictionaries.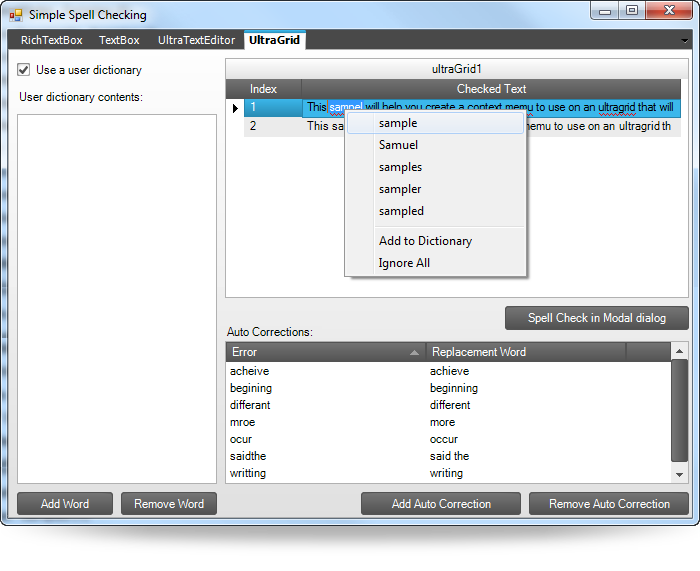 View Sample
Context Menu
Easily create a right-click context menu to display a list of suggested corrections.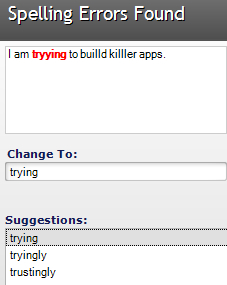 View Sample