Windows Forms Grid Word Writer
Go from our WinGrid™ to a Microsoft® Word® Document in one click with this convenient exporter control that lets you export row data and column headers to .DOC and .DOCX file formats.
Instant Exports
Write a Word document containing grid data with as little as one method call.
 
View Sample
Grid Formatting
The writer control accounts for data grid formatting, and replicates that layout when exporting to a Microsoft Word document.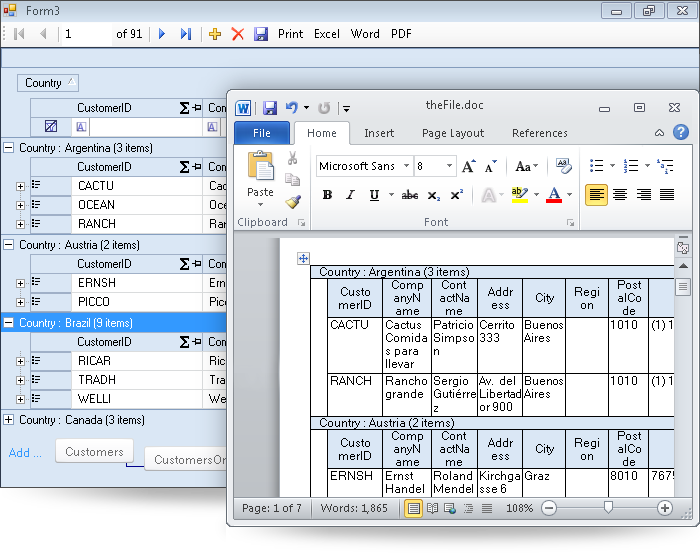 Memory Stream
Uses a streaming approach which allows the writer to export huge amounts of data from the grid and write it to a Microsoft Word document with less memory consumption.