Windows Forms Live Tile View
Create apps that mimic the familiar Windows 8 Start Screen with our new Windows Forms LiveTileView control.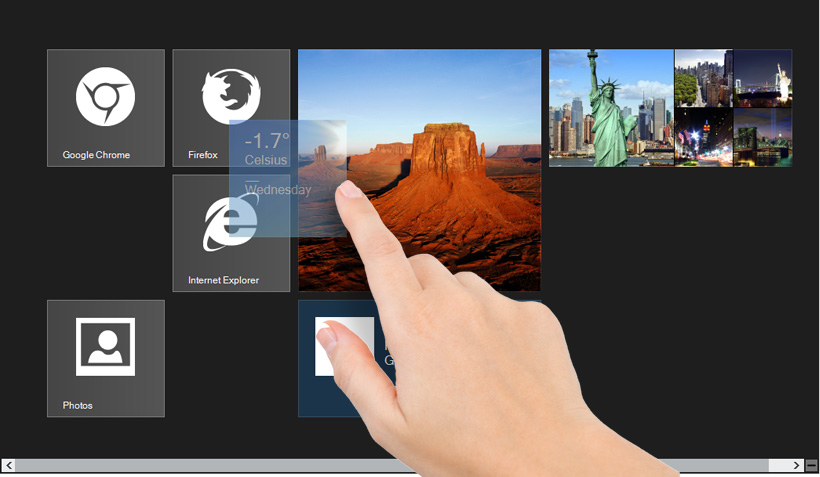 View Sample
Fully Customizable
Enable touch input, gesture support, animations, and multiple tile sizes & high and low DPI scaling that is delivered in the Windows 8.1 Start Screen.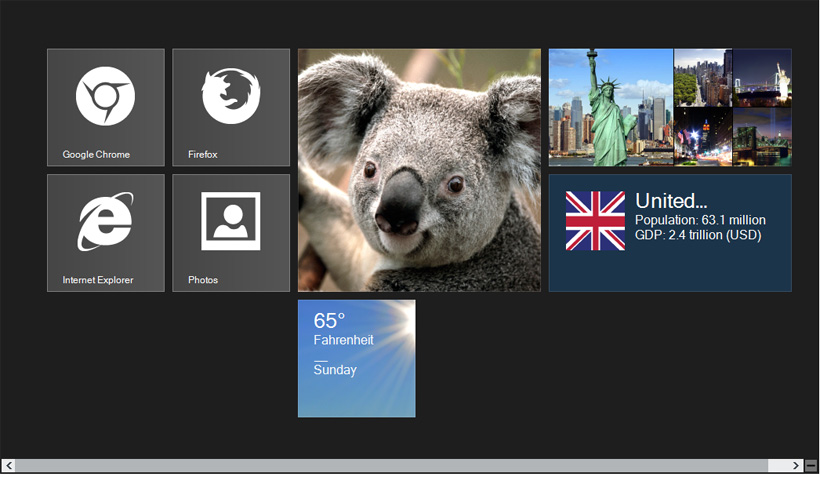 Windows Inspired
LiveTileView gives your users the full Windows 8 experience – bringing relevant and important data & information to the forefront. Now you can build Windows Forms application with the same familiar experiences your users know and love.