Explorer Bar
Add advanced navigational capabilities and grouping to your Windows Forms applications with view styles that encompass it all: from Microsoft® Outlook® navigation panes to listbars and toolboxes.
Preconfigured Style
Choose from a variety of preset styles for the controls to make it look and behave like Outlook Navigation Pane, Visual Studio toolbox or Windows Explorer Menu.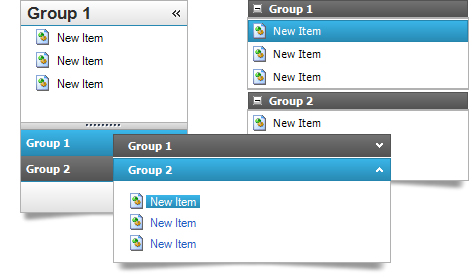 View Sample
Fully Configurable
Control its many behaviors and elements to create accordion-style groups, Outlook navigation pane or whatever look and feel you are after. Enable, disable, mouseover and select items, have your items contain yet other items hierarchically, associate images with items and more.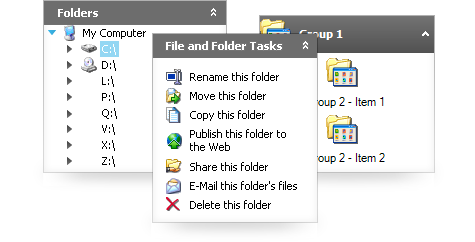 View Sample
Control Container
Use group Templates to display whatever complex content you want within your group area.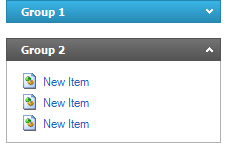 View Sample
Groups and Items
Each view allows you to group items in expanding and collapsing regions.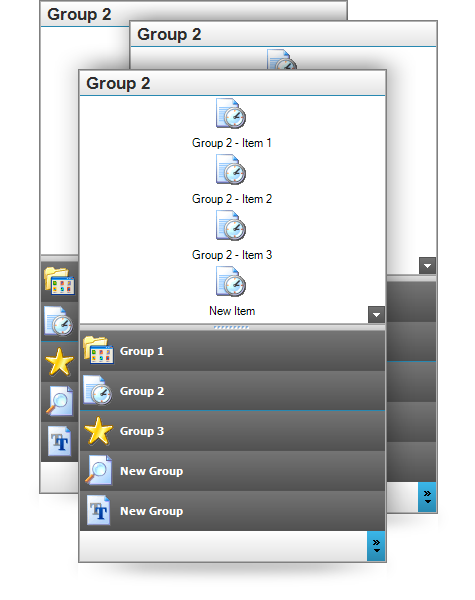 View Sample