Printing
No matter what your printing requirements are, these high-fidelity replacements for the print document and print preview controls allow you to perform much more advanced schedule and data grid printing.
Print Document
Drop-in replacement for the Microsoft® Print Document

View Sample
Print Preview Control
An advanced user interface for displaying print documents. This is a drop-in replacement for the native PrintPreview control.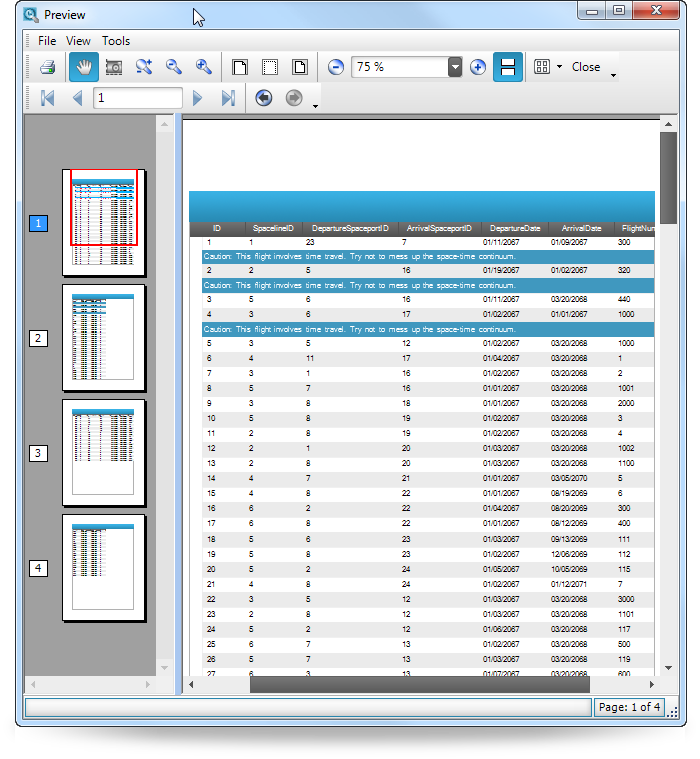 View Sample
Print Preview Thumbnail

Use this control to display thumbnail images of each page in your print job. The UI can be crafted to mimic Adobe® Acrobat style preview windows. 
View Sample
Grid Print Document
Print a WinGrid with no code.

View Sample
Schedule Print Document
Print WinSchedule views with no code - with 7 different styles, including Tri-Fold and Month view.
View Sample
Print Preview Dialog
A complete UI for print preview, including thumbnail display of your print documents.

View Sample