Windows Phone AutoCompleteBox
The AutoCompleteBox is a control that combines a text box and a drop list, providing item suggestions to the user as they type text in the control. It allows developers to benefit from a powerful UI optimization technique to limit the amount of free text entry by the user. Developers can customize the display of items in the list, use data-binding to populate the list, and control how the list items are filtered.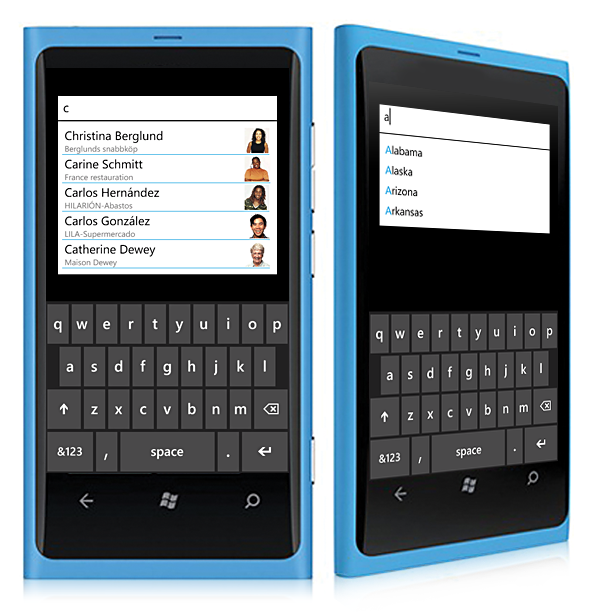 Custom Layout
Specify your own data objects layout in the drop list.
Data Binding
Bind the drop list to any collection of objects.
Filtering
Control how the drop list is filtered based on the input text using the FilterMode property, providing options for case sensitivity and which part of the data items are filtered against (beginning, or any part of the text).
Cutsom Filters
There are two approaches to custom filters:
Filter based on the string representation of the data objects (by setting the TextFilter property).
Filter based on the whole data item, or any of its properties.
Drop List Display Control
Control the amount of time in milliseconds or the minimum number of characters that should be entered before the filtered list is populated and displayed to the user.