Windows Phone Barcode
Manage all the details of your Barcode imaging and easily embed data in standard Barcode formats throughout your Windows Phone application.
Multiple Symbologies
Supports many barcode symbologies including: Code 128, UCC/EAN-128, Code 39, Interleaved 2 of 5 (ITF-14), GS1 Data Bar, MaxiCode, PDF 417, Royal Mail (RM4SCC), Intelligent Mail, and EAN/UPC barcodes (EAN-13, EAN-8, UPC-A, UPC-E).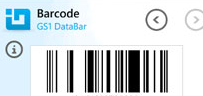 Data Binding
Accepts data through its data dependency property. This means that you can use data binding to render values in barcode format in forms, fields, grids, anywhere.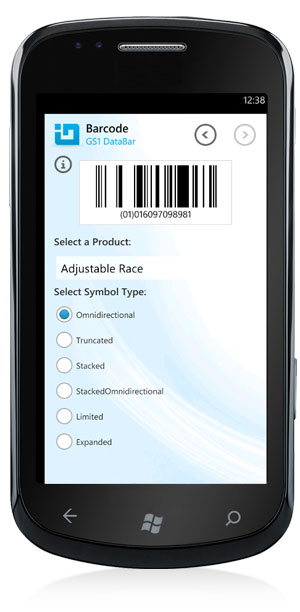 Stretching
This feature provides control over the height and width of your barcode image, and how or whether it should respect an aspect ratio.