Windows Phone Context Menu
The Context Menu is a dynamic control that can be displayed on demand based on a user interaction. Common scenarios for the context menu typically involve a Top & Hold gesture by the user on any given screen element to pop the menu open, although it can be associated to other common events as well, such as a button click. The Context Menu a very useful tool to recreate a first-party Windows Phone experience where advanced options need to be presented to the user without cluttering the screen with additional application bar buttons, menu items, or controls.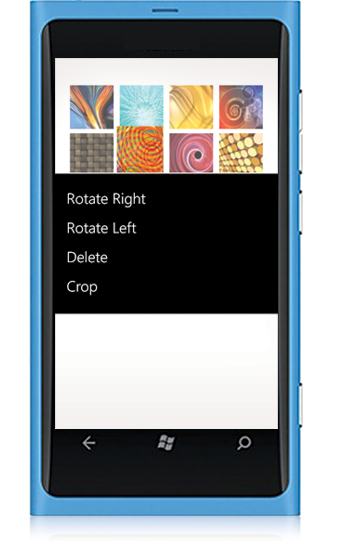 State & Behavior
Control and test the visible state of the pop-up context menu in code, and affect the zoom and fade behavior of the background when the context menu is visible.
Data Binding
Populate the context menu with data from any collection using data binding.
Scroll Menu Items
Scroll menu items within the context menu pop-up window when there are too many items to display at once.
Styling
Style the context menu and items according to the look & feel of your application.