Windows Phone Info Box
While the default Info Box templates appears rounded with an arrow, you have a wide range of flexibility in setting the arrow styles and sizes that you want.
Display Informational Hints Instantly
Provide superior options for displaying informational "hints" to your end users from within your application by pointing to a specific part of the UI. You have a wide range of flexibility in setting multiple, and customizable pointer shapes, styles and sizes.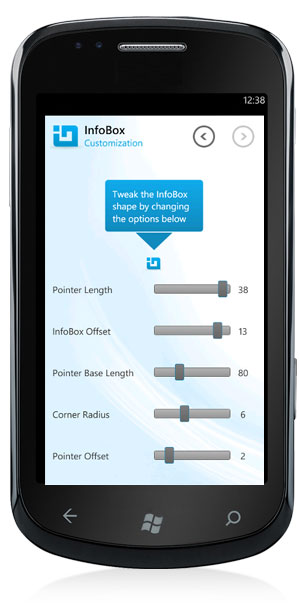 Smart Repositioning
Move the target Framework Element at run time and the Info Box will be automatically repositioned. If your content box does not fit in a specific area, the Info Box finds the best location where it could fit by following your rules. Positioning relative to any Framework Element is supported.