Windows Phone List Picker
The List Picker control is one of three selector controls that allow developers to recreate a popular first-party Windows Phone data input experience. List Picker is a text box input control that can be tapped by the user to display a separate window used for the selection of an item in a custom collection. List Picker is basically the Windows phone equivalent of the Combo Box control.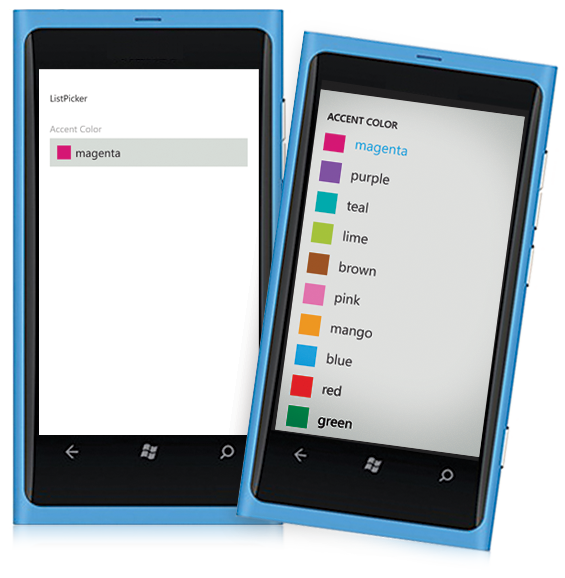 List Selection Mode
Use in-place list selection or a full screen selection page in your apps.
Multiple Selections
Choose between single or multiple item selection.
Data Binding
Populate the list picker's selection of items from any collection of objects.
Data Templates
Customize the XAML template to be used for the items in the selection list.