Windows Phone Message Box
Our Message Box control provides you with a very practical way to display "Windows Forms like" Message Boxes in your mobile application. 
Stylishly Convey Your Important Messages
The Message Box is designed to be used from code and not from XAML.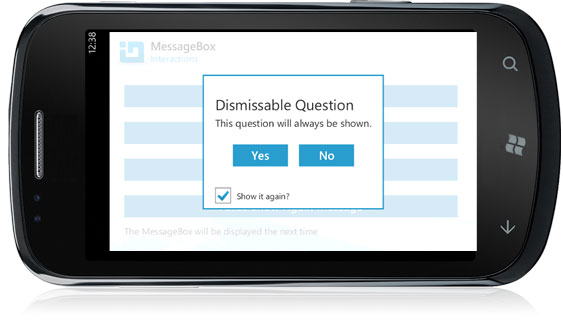 Customize Your Dialog Options
Add any number of buttons in the Message Box or specify button actions with delegates. We even include "don't show it again" support. The Message Box can rotate when your user's phone is rotated and includes back-button support, so you can close any modal dialog that the application displays.