Windows Phone Treemap
Windows Phone Treemap has the ability to make efficient use of space, so you can handle large amounts of data brands and display thousands of items on your screen simultaneously. You can even customize the minimum item size shown and maximize your depth.
Depict Thousands of Items with Multiple Levels of Detail Like Never Before
From applications as diverse as automative inventory maps to hot stocks and cold sector maps, treemaps (also known as heatmaps in the financial industry) show the relative weight of data points at more than one level without you having to "drill down".
Strip, Squarified or Slice and Dice
Arrange your nodes in the best order to achieve better stability by selecting an optimal orientation or position your nodes to maximize their aspect ratio (backtracking if necessary), to produce the most square-like rectangles possible. You could even produce a consistent-looking (stable) layout even if your data changes by laying out your nodes and orientation while still respecting the order in which the nodes were bound.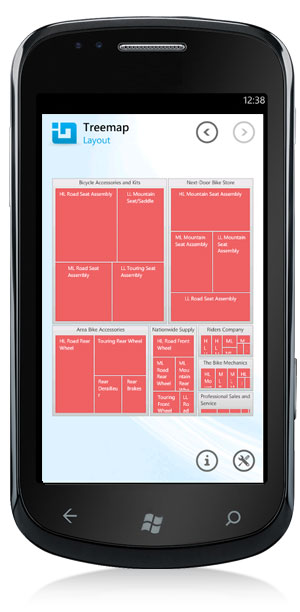 Effective Visual Analysis
Communicate data more effectively in color with either a group-based organizational mechanism or a graduated scale-based mechanism similar to choropleth shading.  
Large Data Sets
Treemap makes efficient use of space so it can display thousands of tree nodes on screen simultaneously.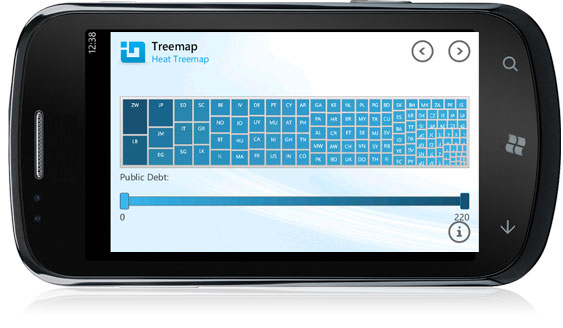 Value Mapping
Treemap lets you color nodes based on their value within a range scale (similar to choropleth shading) or group all nodes with a similar value in the same color.