Windows Phone List
Lightweight and fast for handling large amounts of data, this is one powerful list control. Search, filter, group, sort, or drill down and more - with a stylish Windows-themed UI, use the list control to work with simple lists with minimum effort, or huge lists of different items with multiple levels of hierarchies.
List Items with Minimum Effort
You can list items based on their default string conversion, display a property value by setting the DisplayMemberPath property, or change the items visual appearance by setting a DataTemplate in the ItemsTemplate property.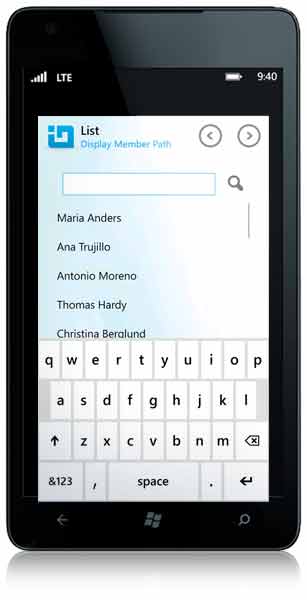 Keyword Search
Quickly and easily filter items based on the user text input.
Filter Items
You can define multiple sort options based on a predefined condition or by using custom logic in code-behind.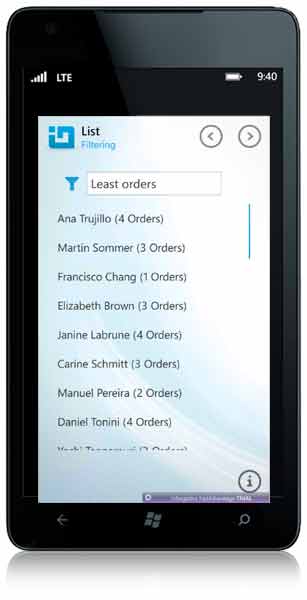 Group Items
Group items based on equal values for a property, alphabetically, by date (same year, quarter, month, day of the week), or by using custom logic in code-behind.
Type Defined Layout
It's easy to apply different templates for different data types that the items source could contain. It allows you to define different templates based on the device orientation.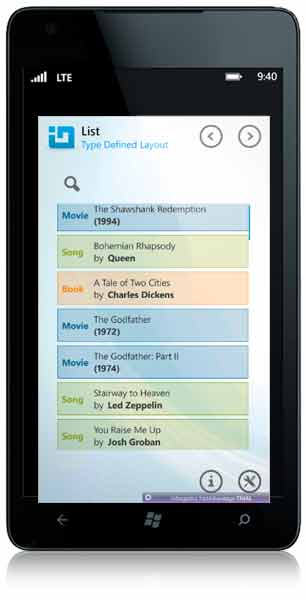 Quick Setup
Easily setup a template-less configuration that could include a thumbnail, title, and description per item.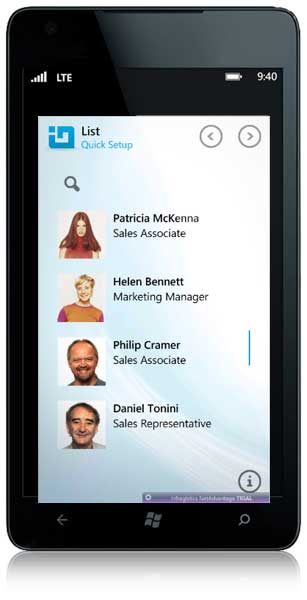 Drilldown Detailed Data
Navigate through multiple levels of hierarchies. Open detailed data per item on demand, or open another collection if necessary.