WPF Rich Text Editor
The XamRichTextEditor is a highly customizable rich text editing control that provides functionality modeled after the features and behavior of Microsoft Word. The XamRichTextEditor is provided in both WPF and Silverlight versions with an API that is common across both platforms, enabling you to incorporate rich text editing capabilities into your cross platform applications.
Text formatting
The XamRichTextEditor has support for a number of text formatting options; such as font styles (bold, italic, underline, strikethrough, font name, font size), superscript and subscript, foreground and background colors, bulleted and numbered lists, and paragraph alignment (left, center, right, justify) and indention.
Editing
The editing features of the XamRichTextEditor include find/replace, clipboard support (copy/cut/paste), undo/redo, and hyperlink support. View splitting and zooming are also supported.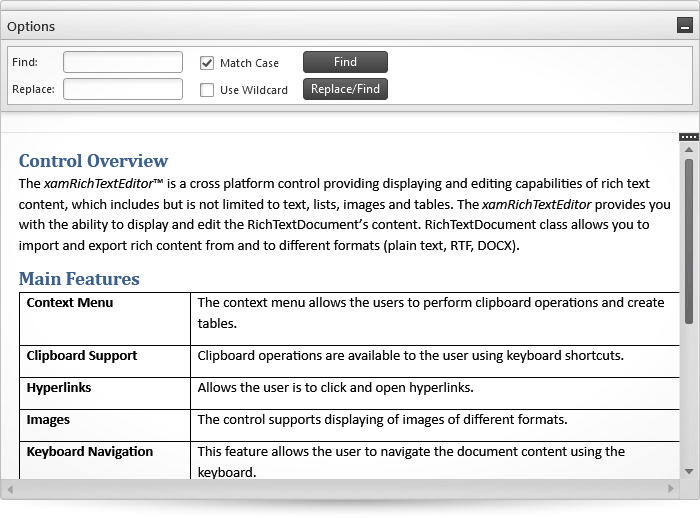 Images
The xamRichTextEditor has support for inserting and displaying images.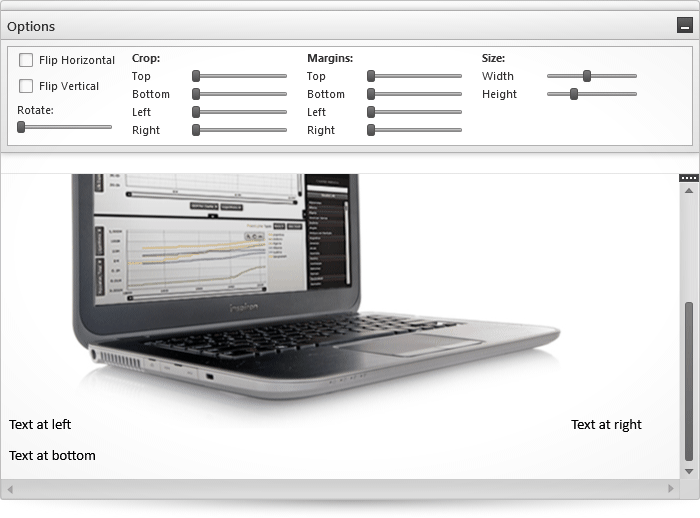 Table support
The xamRichTextEditor has support for tables with the ability to add new rows/columns.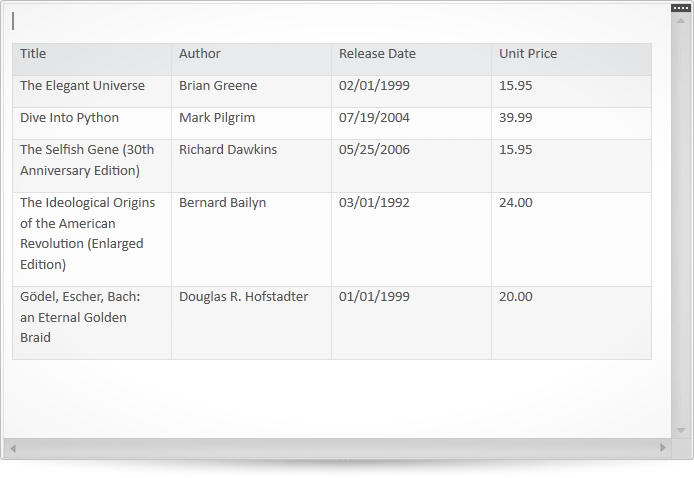 Import/Export
The xamRichTextEditor supports importing and exporting to/from RTF, DOCX, and plain text formats. We provide an extensible API that allows the developer to provide support for other custom formats.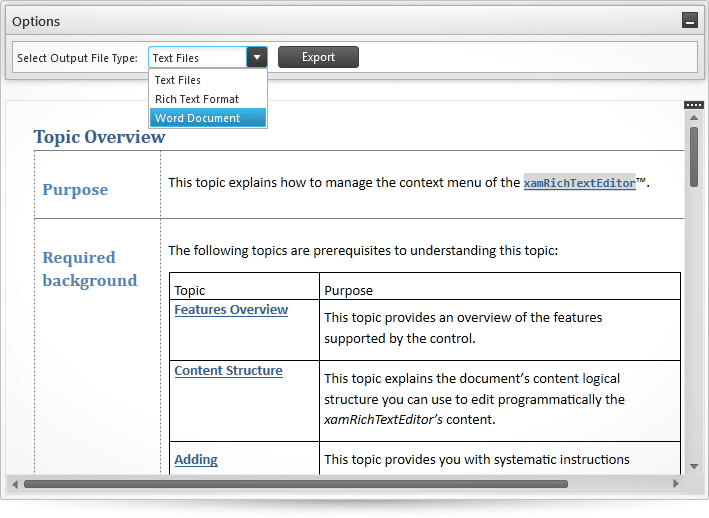 MVVM Support
You can easily data bind your rich text from a property in your ViewModel to the xamRichTextEditor by using one of the document data adapters we have available.