WPF Spreadsheet
This new Microsoft Excel-inspired control allows you to embed Excel document creation and editing experiences right into your WPF applications.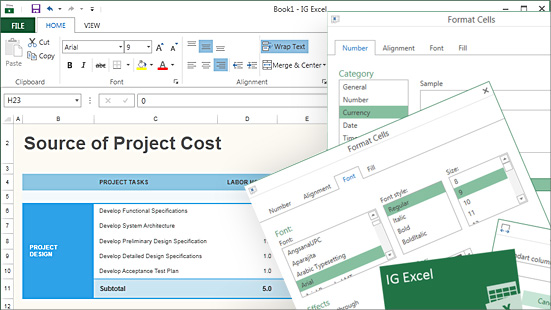 Excel Editing and Formatting
Built on top of our existing Excel Framework, the xamSpreadsheet provides an interactive control to our powerful Excel document capabilities and includes powerful editing and cell formatting features, without needing the program installed on their machine.
Full Familiarity
To give your users a seamless experience, the xamSpreadsheet is a pixel-perfect match to Microsoft Excel. This includes more than 100 of the keyboard shortcuts that your users are familiar with, along with over 150 commands including undo/redo built right in.