WPF Data Carousel
Add carousel motion and a sense of perspective to your data using the xamDataCarousel™.
.NET Databound Carousel
Supports visualizing data records over a carousel path. The records can be hierarchical in nature allowing drilldown to child records.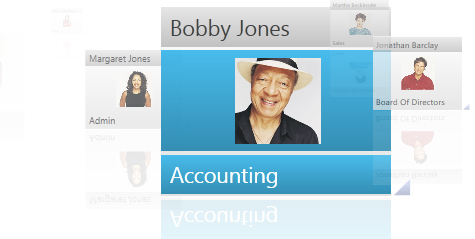 Navigation Model
Supports navigating record by record or skipping to the beginning or end of items in a given data series.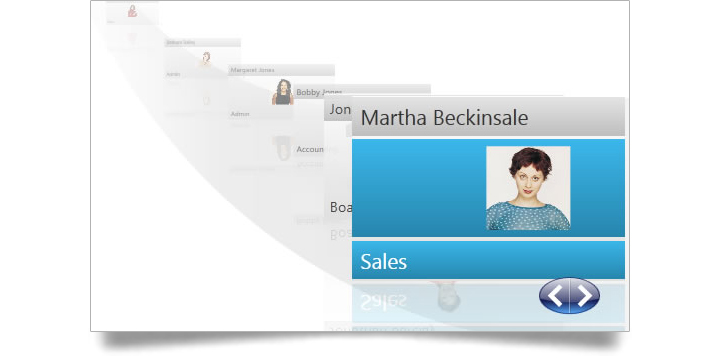 Carousel Breadcrumb
Supports an easy way to drill down into master-detail related records.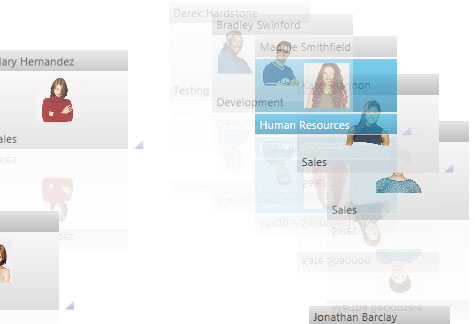 Ease of Editing Data
Supports editing data with advanced editors accurately portraying dates, currencies, and more.
Complete Stylability
Supports built-in themes for quickly changing styles or through support of triggers and Visual State Manager for ultimate control.
Grouping
Group columns to show associated records together.