Visualize all your data in one place
With little to no help from IT you can:
Connect to your data whether on premise, in the cloud (Dropbox, Google Drive), your favorite cloud app (Salesforce, Google Analytics), or a local excel file.
Create compelling data visualizations.
Combine multiple data sources into one dashboard.
Access your dashboards and reports on iOS, Android, web and coming soon on your desktop.
ReportPlus is very easy to use, quick to set up, and deploy to my customers with simple and clean visualizations, from tables to charts, gauges and maps. I have customers across a variety of areas including retail, insurance, research and all find it a great way to access their critical information on their phone or tablet, android or iOS. Executives love the easy way their insights can be published directly to PowerPoint.

"

ReportPlus closes the gap between IT and business users. I have been able to create reports directly from remote databases like MySQL. ReportPlus is going to be the most valuable app on your iPad.

"

It took less time to create a usable dashboard on my iPad with ReportPlus compared to other cumbersome experiments done with 'advanced analytics' solutions.

"

It is really easy to use and I love the way linked files update in the background while you're online and sync across devices. I'd recommend ReportPlus to anyone looking for a dashboard and/or BI presentation solution.

"

I have found ReportPlus to be fantastically useful. Dashboards not only help keep people up to date. They make a fantastic presentation tool for meetings.

"
Share key metrics with your whole team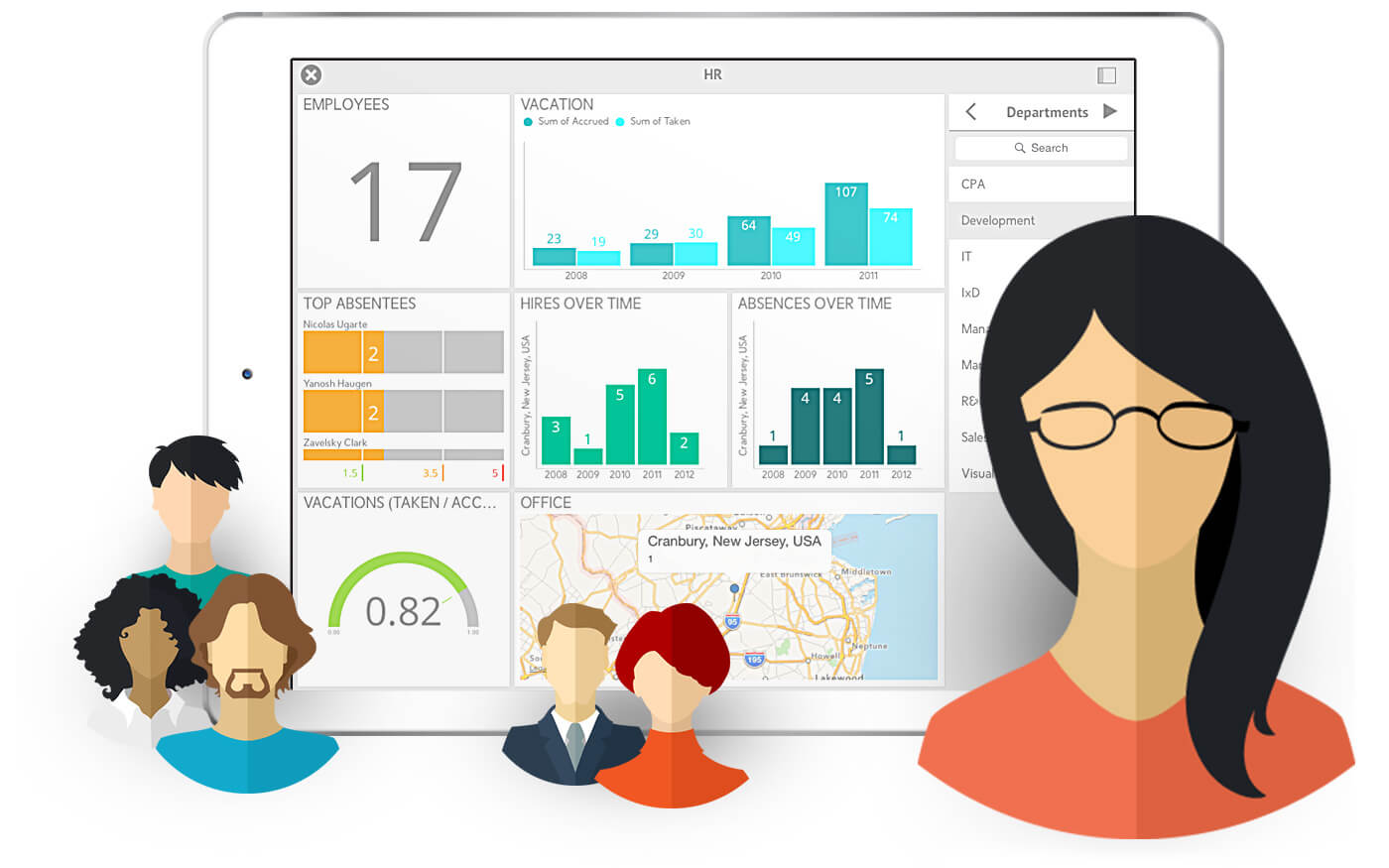 ReportPlus empowers your team to make data-driven decisions, with dashboards that update in real-time and can be shared securely:
in the cloud (Dropbox, Google Drive, ReportPlus Cloud) or your own private server;
directly through email;
as a screenshot with comments;
on a flat screen display for the entire office to view;
in your next presentation by exporting to PowerPoint; and more.
Built with the Enterprise in mind
Support for data sources like Oracle, Analysis Services, SQL, Salesforce, and Microsoft Dynamics CRM.
Deploy ReportPlus on an on-premise server for secure access over the web and mobile.
White label and customize the ReportPlus app and dashboard themes to match your corporate brand.
Advanced integration with most major mobile device managers (MDM's) including MobileIron.
Built-in security for data protection, client-side certificates, forms-based authetication and more.