Find Enterprise Mobility Partners
Mobility Partner
Infragistics Mobility Partners create flexible, cutting edge solutions for their customers using Infragistics' user experience expertise and enterprise mobility solutions. We strive to provide the right engagement model for each of our partners so that the solution delivered to the customer is seamless from both a technical and financial standpoint.
Looking for a Developer Tool Partner? click here.
enterprise mobility partners in

Gold Partner
Comparex AG

At COMPAREX over 2,000 employees in 31 countries across the globe are focused on the management of license management, software usage rights, sourcing, technical product consulting and cloud-based professional services. Our global reach positions us
as the top IT provider to corporations, SMBs, the public sector, universities and schools around the world. Engage COMPAREX in your country below.
[...]
www.comparex.de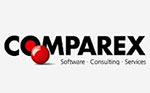 anyplace IT
We are an IT consulting firm in southern Germany that specializes in IT services in the mobile world. All our staff are certified BlackBerry and Mobile Iron specialists and have many years of experience in mobile consulting.
www.anyplace-it.de

BFI
Mobile business has a high potential for competition. Therefore, no company should refuse this development. We will help you on your way to business mobility. This means for your company to create an infrastructure that allows wireless access to corporate
data from anywhere quickly and safely and allows the execution of business processes.
[...]
www.bfi-group.de