UI / UX Tools Standardization
The most profitable products are designed, tested, and implemented on a standardized single robust set of UI patterns and controls to create the ideal user experience across the board.
Infragistics' Services Team will review the patterns, controls, processes, methods, and practices in your existing applications and identify disruptive variances. Let us help you define a standardization plan that ensures consistent user experiences, interfaces, and architectures in your enterprise development.
Contact Us

The ROI of UI Toolkit Standardization
Standards drive consistency, which drives predictability and repeatability, which ultimately drives the measureable outcomes that deliver success in any process. Building great software is no different than any other technical endeavor: consistency drives results, which over time will lower the total cost of ownership (TCO) and raise the return on investment (ROI). When it comes to UI toolkits, a lower TCO and higher ROI can be realized by enterprise standardization on a single, robust set of user interface patterns and controls that have been designed and developed with a rigorous UX process.

Learn how standards-driven user experience can increase your productivity, your market share, and your profits in this whitepaper.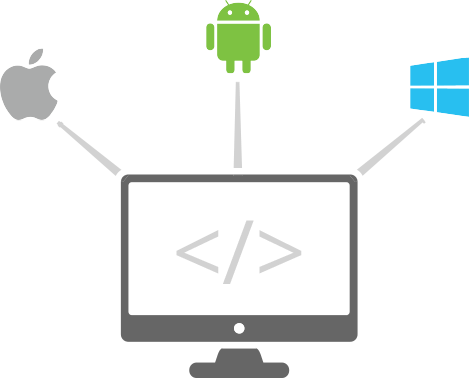 Multi-platform App Development The Smart Way
The rise of enterprise apps that help with business processes is one of the most remarkable trends in the professional technology market in recent years and is set to keep on growing. More and more large-scale enterprises are opting for internal app development. It is becoming clear that, more than being a simple fashion, apps are part of a global shift in business practices. Technology has allowed employees to work on the move and from a distance more easily, and outsourcing and freelancing are increasingly common human resourcing practices. Apps play a central role in this movement. However, given the huge range of mobile devices and platforms available, developing customized apps for businesses and their specific requirements is far from a simple task. Traditional cross platform development can be highly complex, require a large upfront investment, and most significantly, considerable ongoing maintenance effort. That was until Xamarin entered the landscape and changed the future of cross platform app development.
Contact Us
For more information on how we can help your enterprise, contact our Enterprise Development team at services@infragistics.com or fill out the contact form below and we will be happy to follow up with you.