Take Control of Board Meetings and Leadership Team Collaboration
Your leaders will make informed decisions when they have a single secure portal on their mobile device to share and collaborate with content and data.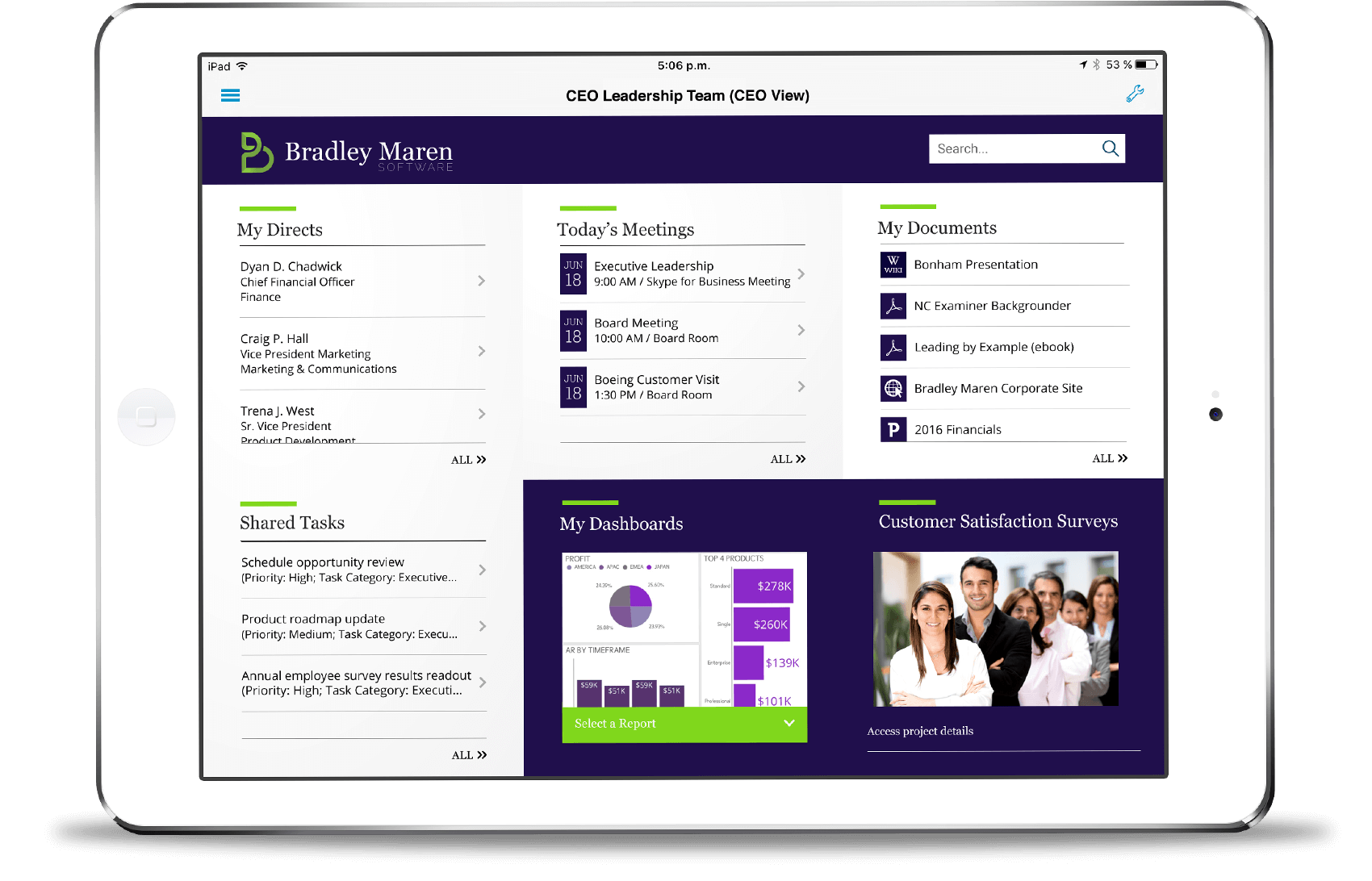 Executive leaders face a duel set of challenges with their mobile and often geographically dispersed Board of Directors and leadership teams. Keeping the Board of Directors informed about the broad scope of work in the organization, evolving business priorities and effectively driving and tracking the ongoing decision making process is key to any company's success. In parallel, to grow a business they need to keep their leadership teams on the same page and not allow them to devolve into a number of silos. The solution is creating custom mobile workspaces accessible on any iOS or Android device. Share real-time data visualizations on financial performance, employee retention and staffing, to product usage. Collaborate on projects, share updates and note potential problems. Drive more effective paperless meetings, and take less time to prepare and share documents that are easily annotated and updated by attendees.
SharePlus is the solution to easily extend your existing SharePoint investments and build robust and reliable native mobile solutions for iOS and Android devices.
Try SharePlus Enterprise today. Free for 30 days!
The premier collaboration and
productivity solution
Buy It Now
Increase collaboration and team productivity on any iOS or Android device.