Webinar: Infragistics Virtual Birthday Party Webinar
Event Description
Infragistics is turning 25 years old this year, and as a token of our gratitude (we couldn't do this without you!), we want to put a little twist on the typical birthday protocol – you're getting the gifts!
That's right - when you attend our Virtual Birthday Party/Webinar (co-sponsored with WintellectNOW), you automatically get entered into a raffle to win some great prizes!
Join industry expert Jeffrey Richter as he explains what a Windows/.NET thread is and examines its resource overhead. He will walk you through how to create a strategy for designing applications and components to use threads effectively. He will also share some patterns in common use today and why they should be avoided.
And as a special bonus, ALL ATTENDEES will receive a 30-day WintellectNOW subscription, and will be entered into a raffle to win one of the following prizes:
an annual WintellectNOW subscription (2 winners)
a copy of Jeffrey Richter's latest book, Windows Runtime via C# (2 winners)
a free Infragistics Ultimate license (1 winner)
an Xbox One + Kinect
*Please Note: You MUST attend to win, and all winners will be contacted via email on August 28th.
So register now – space is limited – and get ready to celebrate with Infragistics and WintellectNOW!
More about this event
About the presenter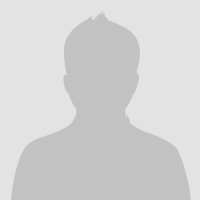 Infragistics
Infragistics is a global software company that publishes user interface (UI) development tools and components that deliver awesome user experiences (UX) to developers, their employees and customers. Our tools empower developers to quickly and easily build and style dynamic applications with immersive UX and vibrant data visualization in line of business applications, across all platforms and devices. Our products range from the Quince design collaboration tool, to our award winning NetAdvantage development components for Visual Studio, to our new SharePoint web parts for business users. Our dedicated Services organization adds their UX expertise to ensure end-to-end delivery of successful projects.