Infragistics vs The Competition
Fastest Angular Data Grid
Built-in Data Analysis Engines
Most Expressive Styling Support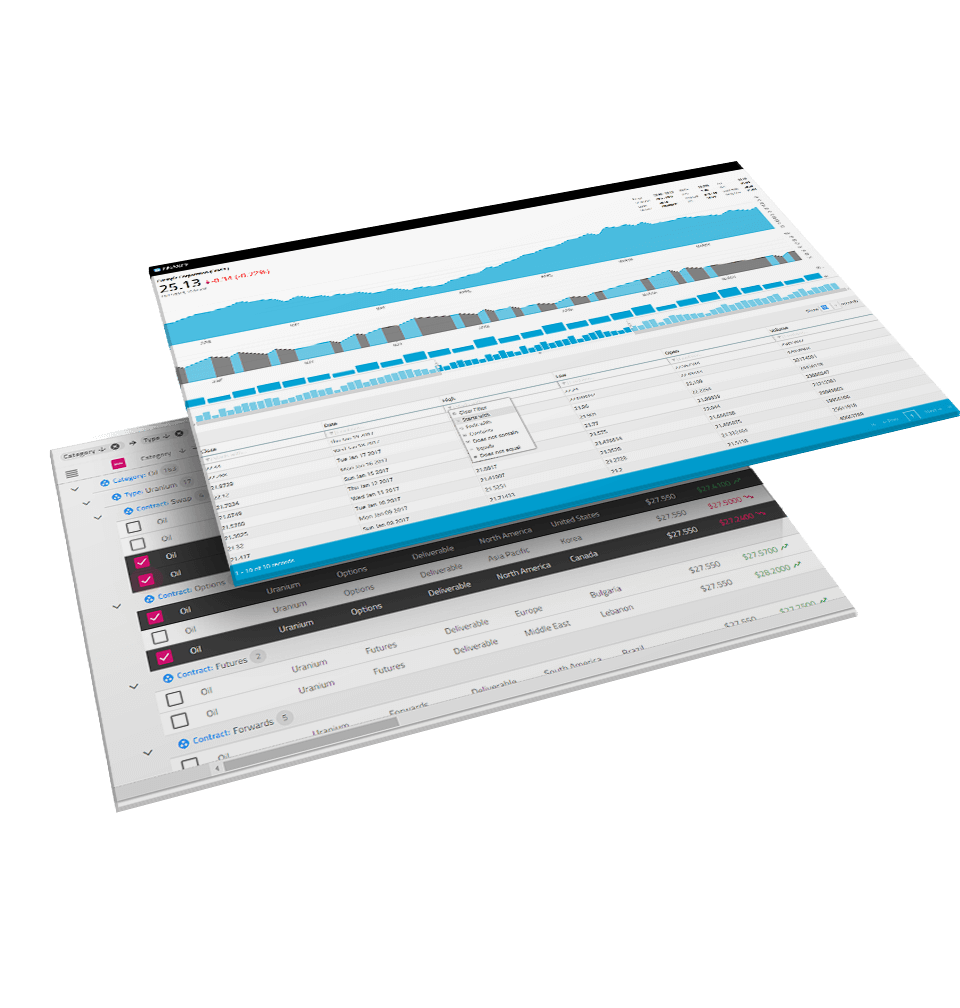 Why Infragistics Ignite UI for Angular is Your Best Option:
| Ignite UI for Angular | Wijmo - GrapeCity |
| --- | --- |
Grid Performance

Fastest Angular data grid on the planet.
Focus on UX - Virtualized Rows and Columns in Grid – handle unlimited data with seamless scrolling. Full support for real-time updating and native Angular templating.

Poor UX - Noticeable screen flickering during vertical and horizontal scrolling with high data loads
Not a native Angular component, impacts scrolling performance during cell render.

Chart Performance

Fastest HTML5 Chart on the planet.
Milli-Second load times for millions of data points in chart with real-time streaming data support.
Full breadth of charts + financial charting.

Extremely slow load times.
Chart crashes browser with high data volumes.

Support

US, Japan, London, India and Sofia based technical support, global account management and direct pre- & post- sales support.
24x5 Technical Support
48-hour standard support response time.
Public forums, Email, Chat and Phone support

No developer support outside of Japan. No local Worldwide offices.
No commitment on Response Time for Standard Support.
No Chart support online.

Pricing

Simple pricing for over 75 UI controls and components for 1 price.
$695 per developer
Unlimited applications
No Server, deployment, royalty or runtime fees
Open Source + Commercial License
100% open development process on Github, including source code, issues, feature requests and product specs.

Complex pricing matrix, difficult to understand what you get.
$1,195 per developer.
License / Server Key required for deployment
No Open Source options.
Additional Information to Help You Decide
If you are considering any other Grid on the market, here are a few things to think about:
Ignite UI for Angular is built on Angular for the Angular developer – there are zero 3rd party dependencies. We are 100% optimized for Angular.
We test against everyone else's performance. People say they are fast and can handle lots of data, but we can prove it. See for yourself how we handle high-volume rows and columns.
We are here 24x5. Infragistics has global support that is always online. For North America, Asia Pacific, Middle East, and Europe, we are on the clock when you are!
We have 50+ more UI controls and components besides the Angular Grid. We offer a complete Angular solution to build modern web, mobile, and PWA's!
We offer the world's first, and only, end-to-end comprehensive design to code platforms for UX Designers, Visual Designers, and Developers that will generate pixel-perfect Angular apps from Sketch designs. With Indigo.Design, everything you craft in Sketch from our Indigo Design system matches to our Ignite UI for Angular components.