The Best Angular Data Grid
Fast, Sleek, & The Most Customizable Angular 5 Grid In The Market
Ignite UI for Angular provides 30+ Material-based Angular components, including our popular Angular Data Grid component, to code speedy web apps faster.
Perfect for your next modern web app or line of business application, developers can easily bind data to the grid with very little coding knowledge or configuration needed. Through continuous delivery, we are adding features at a rapid pace! Today's most popular grid features include filtering, sorting and customized templates.
Ready to Get Started?
Sign up to download the Ignite UI for Angular trial and receive 30 days of standard support.
*

Required Field

Watch the Grid Run
Test drive Ignite UI for Angular's flexible grid
Ignite UI for Angular Grid Key Features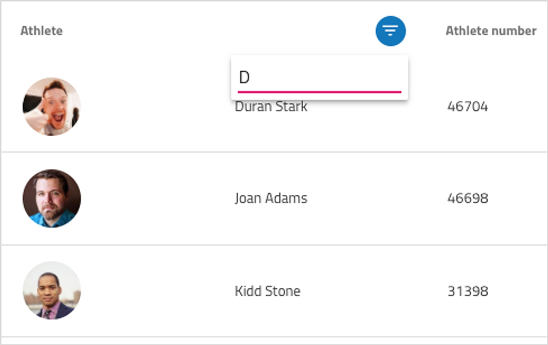 Filtering
While complex filtering UI is on our roadmap for 2018, Ignite UI for Angular grid component provides standard filtering conditions through a default filtering strategy. However, developers can easily replace this with their own implementation and plug in custom filtering conditions to customize and filter their angular data grids fast.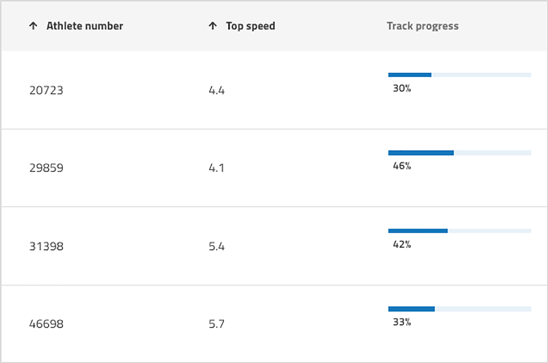 Sorting
Looking to sort through grid columns? With the grid sorting feature, developers can utilize the sorting capabilities provided with the default sorting strategy or implement their own to fully organize data-rich angular grids.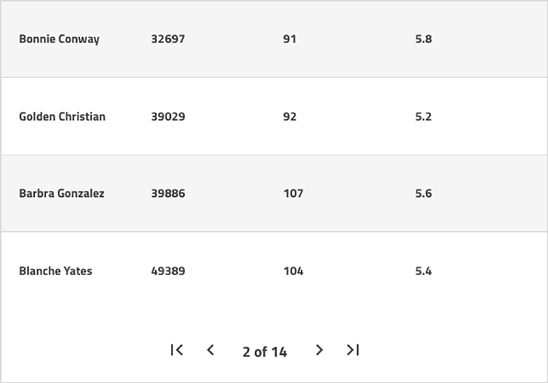 Paging
Paging the data displayed in grids has never been more intuitive. While being completely customizable, developers can configure the page's size and navigate through Ignite UI for Angular's intuitive UI to browse through any pages.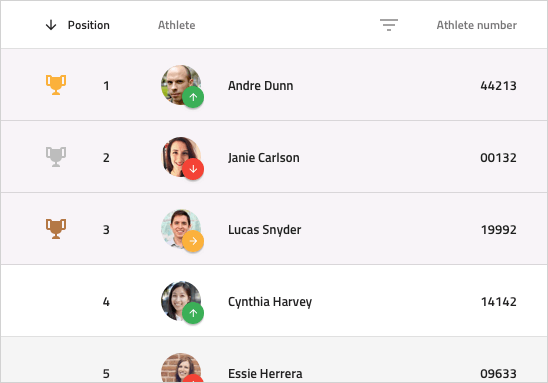 Templates
With Ignite UI for Angular grid templating, developers can build out header, cell and footer templates to integrate into their data grids seamlessly. With absolute open customization, the possibilities are endless for developers when building out templates for their angular grids.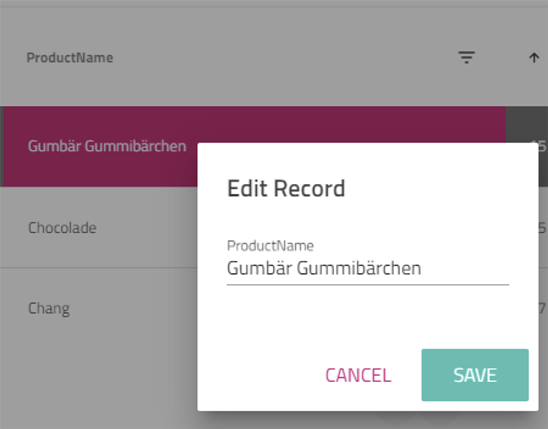 Editing
Make editing your angular data grids easier than ever. Whether displaying data through inline editors or through an editing dialog, Ignite UI for Angular data grid control ensures that developers have the ability to edit their grids easily and seamlessly.