Collaborative Review and Feedback
View prototypes on any device | Collaborate using workspaces | Design review and commenting
Share and view prototypes on any device
Use one-click publishing to share unlimited prototypes in your private workspace on indigodesigned.com.
Experience your prototypes on any device, with no installs necessary. With unlimited guest access, anyone can use your prototypes from anywhere in the world.
Collaborate with group workspaces
Create your very own private design community with group workspaces on indigodesigned.com.
Invite members to publish design alternatives or edit prototypes in a group workspace. With real-time activity notifications and version history, never lose track of what's happening in your workspace.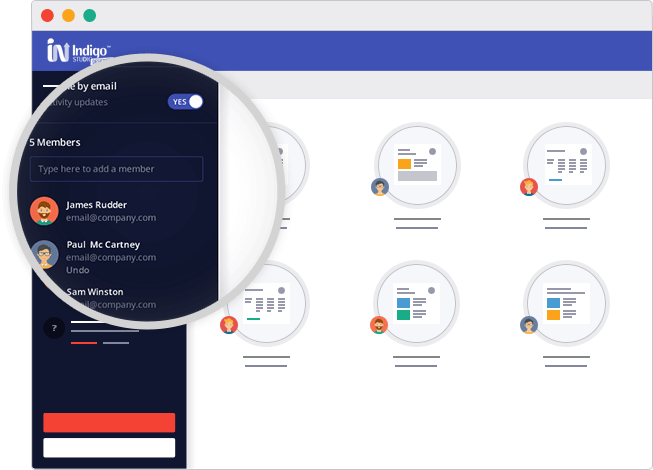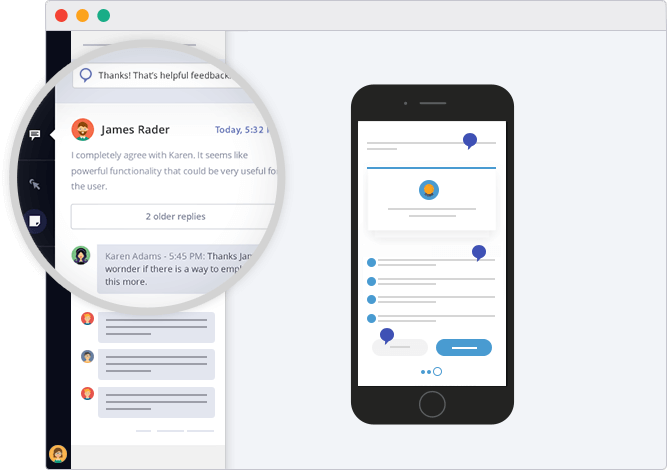 Review and comment
Say goodbye to long email threads. With real time commenting, viewers can add markers and comments directly on the prototype.
Discuss your designs as you interact with the prototype, and subscribe to email notifications to stay in the loop. Use comment bookmarks to access them later.