See What's New with our Latest Features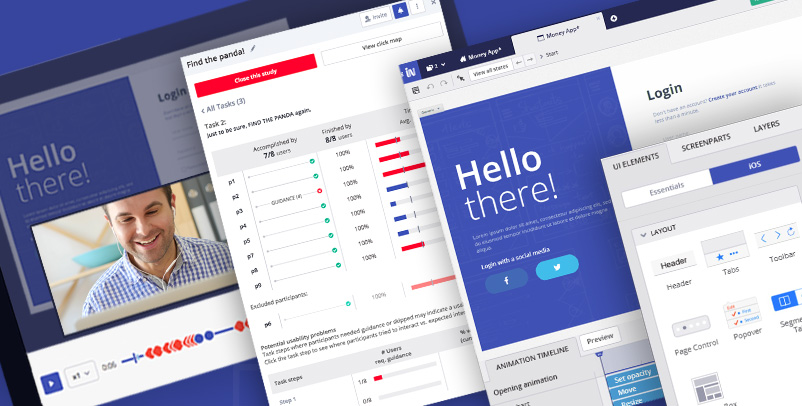 November 15, 2017
What's New (and What's Next) in 17.2: Indigo Studio
What's New (and What's Next) in 17.2: Indigo Studio
We've just released a new version of Indigo Studio, and it makes code-free prototyping and usability testing easier than ever. We aim to keep...
Design in Sketch. Get better results with Indigo Studio.
UX prototyping can help teams learn fast, and iterate faster; without investing in code. However, this hinges on getting real actionable feedback...
Outgrowing Balsamiq Mockups
Conceptually different. For good reasons. The universe of prototyping and wireframing tools is ever-expanding. If you've prototyped before,...
What are the Top Features in Infragistics Ultimate 17.1? (Podcast)
The universe of software development is moving fast, and chances are it's not going to slow down. But Infragistics Ultimate control...
Your Ultimate 17.1 Questions, Answered
Thanks to everyone who attended our Infragistics Ultimate 17.1 webinar. We're very excited about all the great new features and updates in this new...
What's New for Indigo Studio in Ultimate 17.1
Whether you are designing for a user story or micro-interactions, prototypes are a great way to communicate how your idea will work, before you beg...
Group Workspaces for Collaboration
With group workspaces, you can create a private design community, where other invited members can also publish designs. It's a shared space on indi...
Reviewing Usability Study Results
One main purpose for conducting a usability study is to find out how well your design meets users' expectations, and get some targeted usage...
Set-up Remote Unmoderated Usability Studies
When Indigo Studio's product vision was first drafted, it was always intended to be a prototyping solution and not just prototyping tool. Our ult...