Indigo Studio empowers designers, developers, product managers and users to quickly and collaboratively create and test realistic prototypes – before the first line of code is written.
Fast, code-free prototyping for today's most popular platforms
Design for today's most popular iOS and Android devices, the Web, or desktop using Indigo Studio's built-in controls and environments for platforms - complete with touch and swipe gesture support.
Run your prototype from any device with a web browser.
Create your own reusable UI components, or import ones shared by community designers.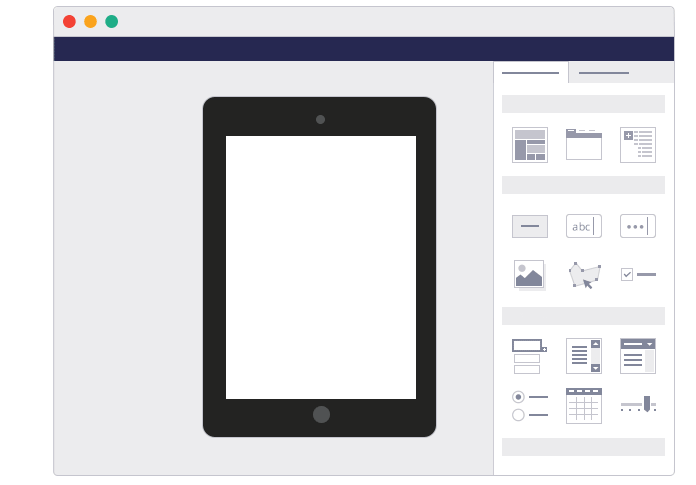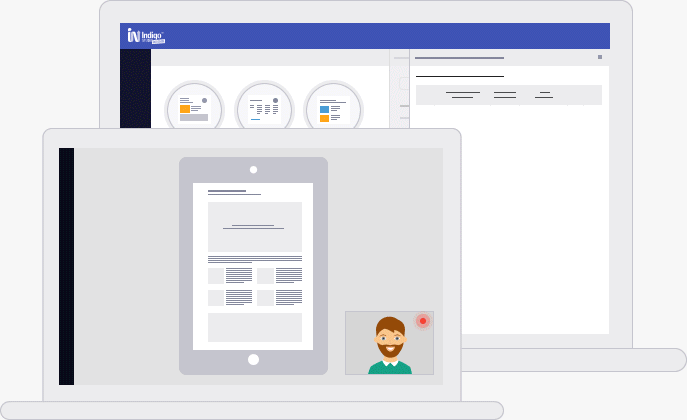 Instant usability testing at scale with detailed results and statistics
Create and launch unmoderated usability studies — and view results in real-time.
Record and watch videos of how people interact with the prototype.
Test multiple design alternatives concurrently, and maintain your testing history in your cloud-hosted workspace.
Collaborative review and feedback with screen-by-screen, state-by-state commenting
Share your prototypes with one-click, invitation-only publishing to the cloud.
Collect and review screen-by-screen feedback from testers.
Securely craft your prototype in parallel with your workgroup, in Indigo Studio's cloud-hosted team workspaces.