Easily Create Dashboards for
iOS

and Android platforms with Xamarin.Forms

With the rise in the BYOD movement, your users increasingly need access to real-time data on a variety of platforms. But don't worry about learning each one – our newest sample applications will show you how to use your existing C# or XAML skills to create powerful visualizations for iOS and Android devices. Along with the source code, we've got informative webinars, video tutorials, and in-depth blogs to help you give your users an accurate snapshot of their business, on demand.
Explore the Code
Grab the source code for our new Global Sales Dashboard and get started on your next great app in no time! Explore the sample yourself and see how we combined our data charts and gauges to create a dashboard that can run on a tablet or mobile device and provide a precise glimpse into your user's data. And our Xamarin.Forms controls are 100% supported by Infragistics' top-notch native toolsets for iOS and Android meaning that you'll get the speed and performance of our market-leading charts on every platform. So be sure to use Infragistics Xamarin.Forms product to make the most of your sample app (you can get a free trial here), and get coding!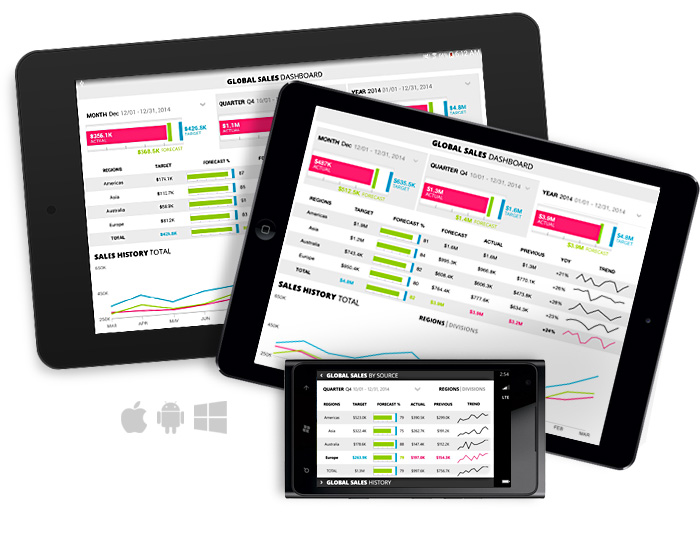 Get Started on your dashboard with our How-To-Videos
Our easy-to-follow video tutorials are packed with everything you need to get your app up and running. Take a look!
Getting Started With Infragistics Xamarin.Forms
Creating an Infragistics Xamarin.Forms Data Chart
Prototyping a Sales Dashboard for a tablet with Indigo Studio