Webinar: Accelerate App Building With Pre-built Layouts
Event Description
We are excited to be introducing our new series Digital Development & Design Accelerators! This will be a recurring, interactive online session in which we will provide you with a live demo, highlight key features and discuss how Indigo.Design App Builder can help you builder complete business apps up to 80% faster.

Our first session will cover how you can quickly jump-start your next project and hit the ground running with one of our pre-built app templates or layout options to build your app in no time. Engage with your team early in the process, and ensure your application is headed in the right direction.

Join us and you will learn about:
Our complete library of limitless themes and styling options
How to tweak our pre-built design and theme to match your brand
How to quickly take your sketch to a working application
We hope you join us for this session, and stay tuned as we will soon release our full schedule and topics for this bi-weekly series!
About the presenter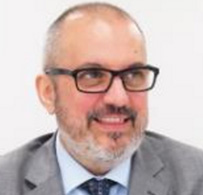 As the Sr. VP of Developer Tools at Infragistics, Jason Beres and his team spearhead the customer-driven, innovative features and functionality throughout all Infragistics' testing, developer and user experience products. Jason works directly with Infragistics customers around the globe to ensure that their needs are met through our products and roadmaps. He is a former Microsoft .NET MVP, and he is the author of several books on software development, covering topics like SQL Server, C#, Visual Basic, Rich Client and Web Development. Jason is a national and international conference speaker and keeps very active in the developer and UX community. You can follow Jason at @jasonberes on Twitter.