Webinar: Learning Advanced Angular Component Concepts
Event Description
NOTE: This webinar occurs at 11AM IST, for members of our India & APAC-region audience.

While components are the backbone of all Angular applications, some developers stick to the obvious methods of using components. In this webinar, hosted by Infragistics Product Marketing Manager, DJ Kumar, you'll go beyond the component basics and learn about:

• Content projection
• ViewChild and ViewChildren
• ContentChild and ContentChildren
• @ViewInit and @ContentInit life cycle hooks
• Dynamic component creation, and more.

If you've got a basic understanding of Angular and want to learn more advanced concepts such as how to reuse existing components using content projection, or when to query ViewChild vs. ContentChild, register now. We look forward to having you join us for this in-depth, hands-on look at the more complex features of Angular components, using TypeScript and Angular CLI.
More about this event
About the presenter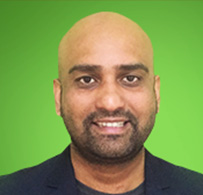 DJ Kumar
Dhananjay Kumar works as a Developer Evangelist for Infragistics, specializing in JavaScript and Angular. He is an eight-time Microsoft MVP. You can reach him on Twitter at @debug_mode.