Webinar: Build Apps Blazing Fast From Design to Code
Event Description
Creating beautiful, rich, and interactive screens is hard. Pulling it all together in an application is harder. With the new Indigo.Design App Builder from Infragistics, you get the full power of modern app building in a WYSIWYG drag & drop IDE in the browser! Build anything from simple screens to an entire application – all with live data binding, preset and custom themes, and pixel-perfect code generation in a single click!

In this webinar you'll learn:
How to use Indigo.Design App Builder to accelerate app building and delivery
How to bind to data with a couple of clicks
How to apply themes to your app
How to get Angular code for a component, screen or entire app
Indigo.Design App Builder is a brand-new cloud-based WYSIWYG drag & drop tool that helps teams design and build complete business apps faster than ever before. Part of Indigo.Design, the world's only digital product design platform with a complete design-to-code solution.
About the presenters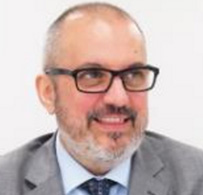 As the Sr. VP of Developer Tools at Infragistics, Jason Beres and his team spearhead the customer-driven, innovative features and functionality throughout all Infragistics' testing, developer and user experience products. Jason works directly with Infragistics customers around the globe to ensure that their needs are met through our products and roadmaps. He is a former Microsoft .NET MVP, and he is the author of several books on software development, covering topics like SQL Server, C#, Visual Basic, Rich Client and Web Development. Jason is a national and international conference speaker and keeps very active in the developer and UX community. You can follow Jason at @jasonberes on Twitter.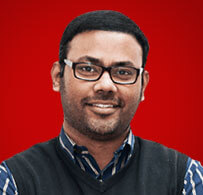 George Abraham is a prototyping process maven as our Senior Product Manager. He believes design fuses art and science to discover the right trade-offs, and great user experiences don't happen by accident.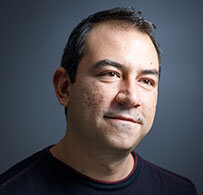 Konstantin Dinev leads the charge of Web Tools at Infragistics as the Manager of Product Development. Besides being a Software Developer, Konstantin is a technology enthusiast and a gamer during his free time.