Webinar: Generate Pixel-perfect Angular Code From Sketch Designs
Event Description
In today's fast-paced, agile development environment, getting from an approved UX design to usable, runnable code needs to happen faster than ever before. Developers are given the near impossible task of turning a UX design into a running app in days, and in some cases hours! Designers are being asked to get user feedback during an iterative design process with traditional tooling that doesn't match the needs of an agile UX process.
In this 30-minute webinar, you'll learn how Indigo.Design delivers on both critical business needs – getting running code from a design, and enabling an iterative, customer-included design process.
You'll see firsthand from the Indigo.Design product team how to:
Use the UI controls and composite UI patterns in our UI kits to design apps in Sketch
Collaborate with customers and users during the design process to get iterative feedback and improve your design
Generate high-quality HTML, CSS, and Angular code from your design with no compromise
After the webinar, product team members will stay online for an extended Q&A and on-demand ad-hoc demos. We'll raffle a pair of Apple Beats Powerbeats3 and five exclusive Infragistics hoodies! Best of all, each winner gets a full year of Indigo.Design for free!
Who should attend?
Team managers who oversee Sketch and Angular teams
Sketch designers
Angular developers
About the presenters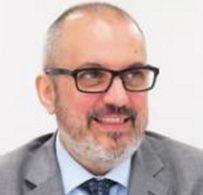 Jason Beres
Jason Beres spearheads customer-driven, innovative features and functionality throughout all of Infragistics' products. He's also a Microsoft .NET MVP, member of the INETA Speakers Bureau, and chair of INETA's Academic Committee.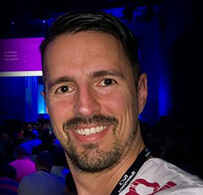 Brian Lagunas
Brian Lagunas is a Microsoft MVP, Xamarin MVP, board member of Boise Code Camp, speaker, training, and Pluralsight author.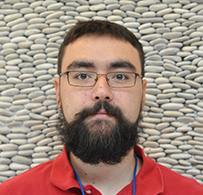 Robert Stoffers
Robert Stoffers is a Software Engineer at Infragistics working on tools for developers to make their lives easier.